Learn all about the New Year in Tulum, Mexico. Are you going to spend New Year's Eve in Tulum and aren't sure how this date works there? Or rather, what are the country's traditions and customs for a time like this? So, check this text to the end and read everything about this subject. For sure, you will spend unforgettable moments with your loved ones in Tulum.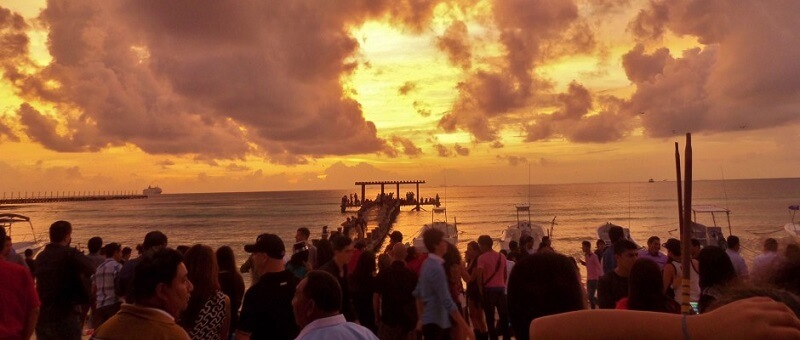 After reading this article, check out our tips about how to save a lot of money on your trip to Tulum. It is the most accessed article on our blog and will help you a lot with all the trip planning. There are several unmissable tips that will save you A LOT of cash and set up your entire trip to Tulum.
Accommodation to spend the New Year in Tulum
To start this article, nothing better than starting it indicating a great accommodation option for your New Year in Tulum. And, of course, we are talking about Mi Amor a Colibri Boutique Hotel. This hotel is perfect for any trip there, as it combines sophistication, beauty, sensuality and design in the same space. About its structure, it is composed by: swimming pool, free Wi-Fi, free parking, bar, transfer to the airport, view of the Caribbean Sea etc.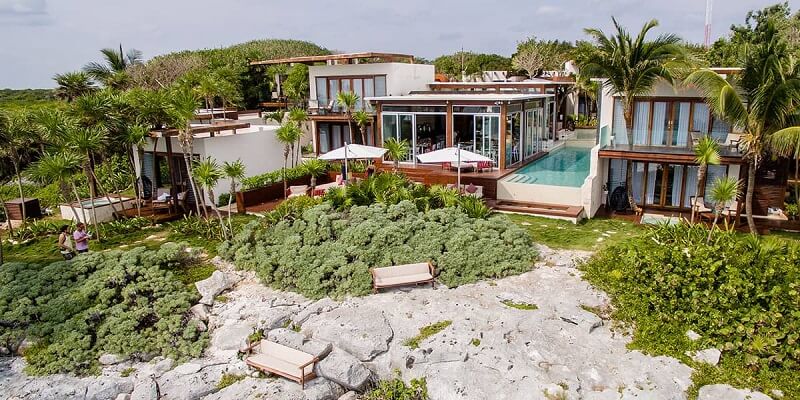 About the rooms at Mi Amor a Colibri Boutique Hotel, know that they are all great. There, you can enjoy: large and soft beds, sea view, internet access, some with hydromassage jets etc. Perfect, isn't it? Our suggestion is that you get in touch with its reception, check if in the New Year they will have any special programming and guarantee a lot of joy on New Year's Eve!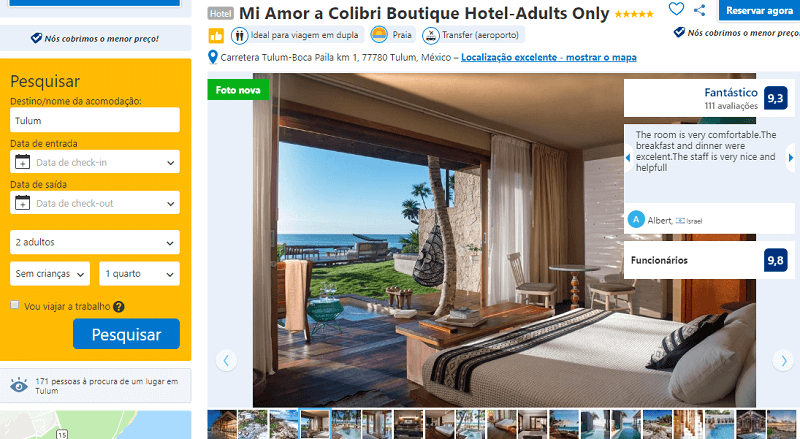 Restaurant to spend the New Year in Tulum
The next tip for those thinking of spending New Year in the Mexican city of Tulum is about a wonderful restaurant there, the Gitano. Much sought after by celebrities traveling to Tulum, it has a mega welcoming atmosphere and extremely friendly staff, which makes your meal even more special there. For those who follow a vegetarian diet, know that Gitano is great for this, as it is dedicated to fresh dishes and colorful products. It's delicious!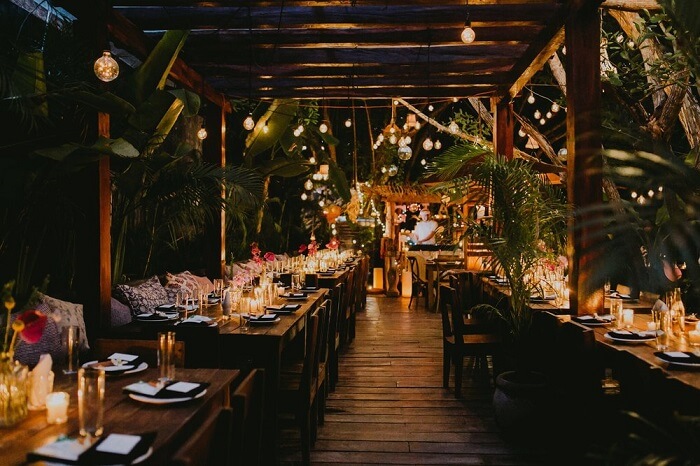 Some important information for tourists who are going to include this restaurant in a trip to Tulum is: prepare your pocket, because, as it is a more refined place, the final bill amount may be high. This establishment is open from Monday to Sunday, from 6:00 pm to 3:00 am, being located at Beach Road Km 7. On New Year's date, the ideal is that you check how it will work, as well as the times and if there will be any special dinners that day.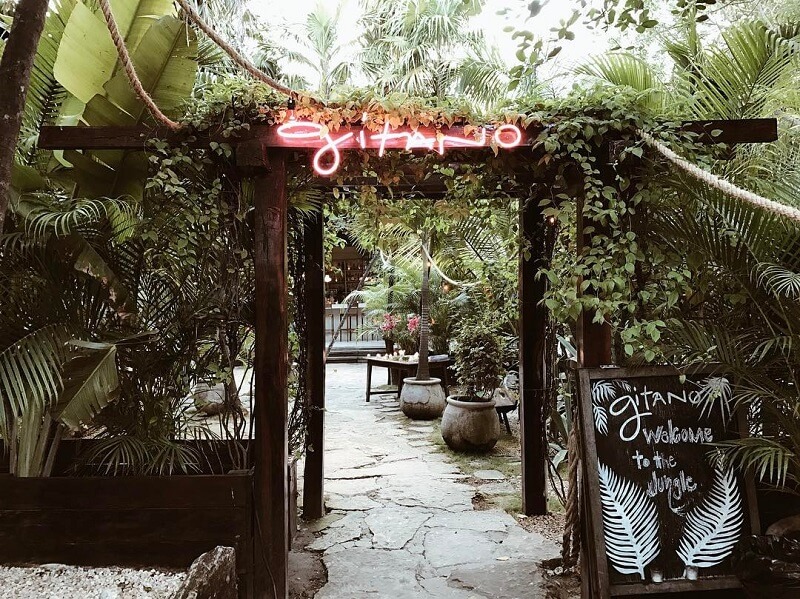 Attraction to enjoy the New Year in Tulum
Including an attraction in your Tulum New Year's plan is a must; therefore, our next tip is to visit the cenotes there. Filled with many of them, know that it will not be difficult to find a beautiful place there. The cool thing is that in the famous cenotes you have the chance to swim, take pictures, enjoy the scenery and have a lot of fun. Some of the highlights around Tulum, for example, are: Grand Cenote (great for those staying in the Tulum Pueblo district), Dos Ojos and Sac Actun. We are absolutely sure that you will fall in love with this tour.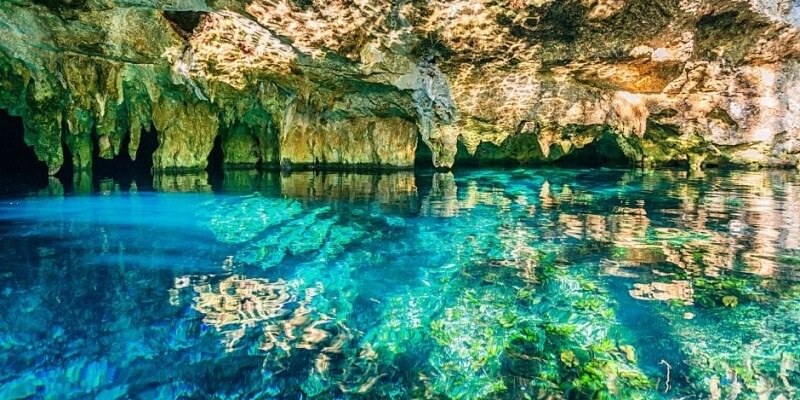 Beaches to spend the New Year in Tulum
Continuing this guide about the New Year in Tulum, it's clear that on the afternoon or morning of New Year's Eve you can't miss a beach there, do you agree? Considered true movie sets, all of them have a crystal clear sea, soft white sand and a surprising look. One of the nice points to mention is that Tulum is very rustic, so don't expect to find very crowded beaches full of structure, as this is not by far the style of the region. Some of their names are: Maia Beach, El Paraiso Beach and Santa Fé Beach.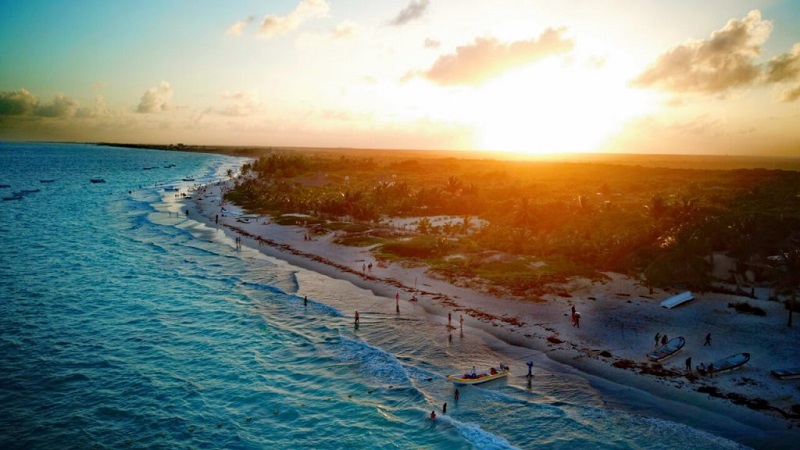 A very special tip also for those who are going on a first trip to Tulum in the New Year is regarding some traditions there. For you to understand better, know that the beaches are true meeting points on New Year's Eve. With regard to clothing, don't worry, as there is no specific rule. People in Tulum tend to wear different clothes of different colors. Just don't expect the countdown fireworks, as they don't happen in this Mexican town.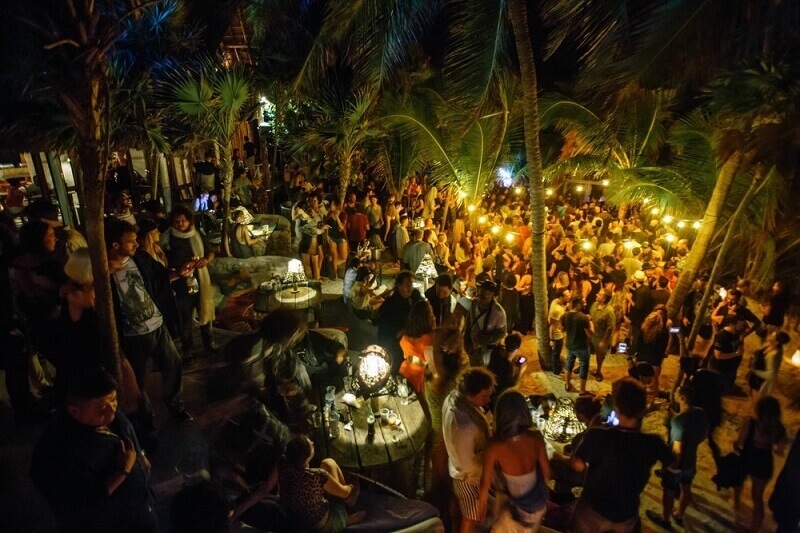 New Year's Eve parties in Tulum
And, to close this article with a flourish, let's also find out about some parties that take place during the New Year in Tulum. Most of them, for example, are inside certain hotels; so, it is important to always update yourself before traveling. One that is already successful is the one held at the Papaya Playa Project – called Woo Moon. With a fantastic decoration and lots of entertainment, it features very lively music and a very present audience – which, in certain situations, even dresses up there. Others are: Maya Warrior (in Habitas) and one in Cenote Zamna.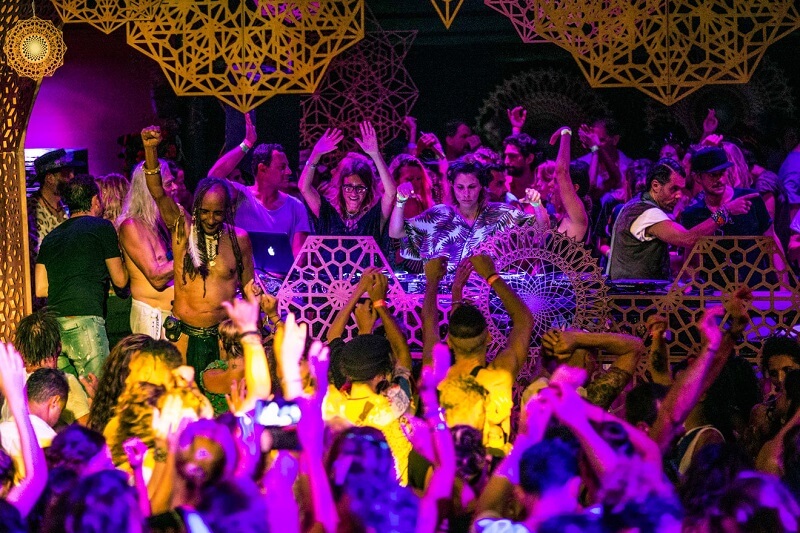 How to use your cell phone in Tulum
Being able to use the Internet from your cell phone in Tulum is very worthwhile. The tourist attractions, restaurants, shopping malls and beaches have great applications. In addition, you save by not having to rent a GPS for the car with the rental company, you can search the addresses and times of the places, see the weather forecast to plan for the tours and beaches, stay connected with everyone through applications and post your photos of Tulum on social networks.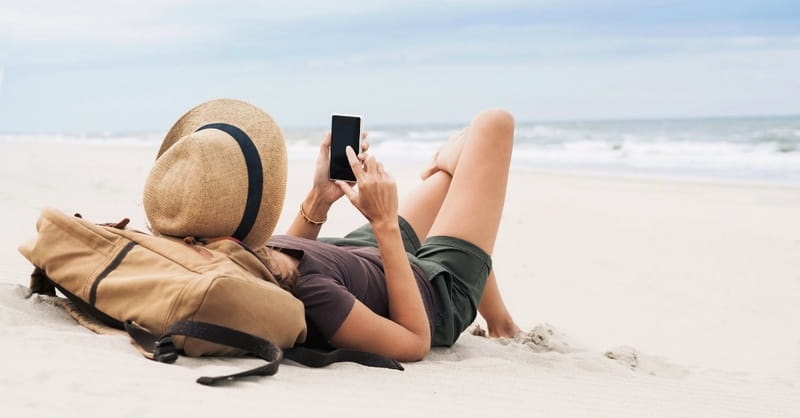 If you want, see all our tips to use your cell phone in Tulum. It's super cheap and you'll be able to use your cell phone all day and anywhere. And, you can also search all about New Year in Tulum for when you're there.
Important tips to enjoy much more your trip to Tulum
Now that we have given you all the tips about New Year in Tulum, here are some more suggestions that will make your trip even better. Tulum is not a very big city, but its tourist spots and beaches are concentrated in some regions, so being well located makes all the difference. If you haven't already booked your hotel, be sure to check out our article Where to stay in Tulum, with tips from the best regions and also how to get a great hotel at a great price (and find all inclusive hotels and resorts on sale).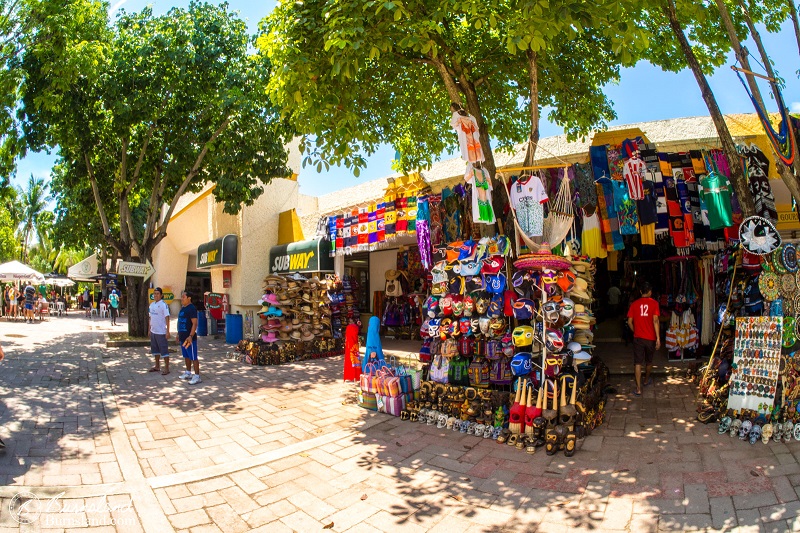 Another good tip is that many people think it is not worthwhile to rent a car in Tulum, but it all depends on how your trip will be. If you are staying at the hotel every day, it really is not worth it. But, if you are going on tours, want to go to shopping malls and tourist spots, they are all a little bit apart and the car is great for getting around.
Even in the hotel zone that has everything there, the distance between the points is great, and without the car you need to take a taxi or public bus. With the car, you have more comfort and freedom, not to mention the economy, because with the value of the transport that you will spend from the airport to the hotel and vice versa, you have already paid the rent of a car for almost 5 days. If you want to know all the tips on the subject and how to get incredible prices, see our full article about how to rent a car in Tulum.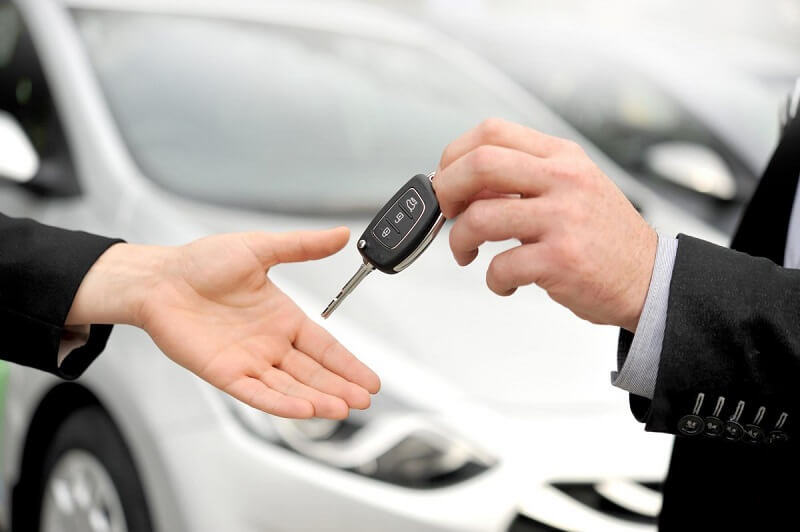 Where to buy the cheapest tickets for tours and tourist attractions in Tulum
A good suggestion to save money is to buy tickets, tours and excursions in advance online. It costs a lot less and you don't waste time in lines there in Tulum. We have done a lot of research and the site that always has the best prices is this Tulum tickets website. They are the biggest tours tickets website in the world.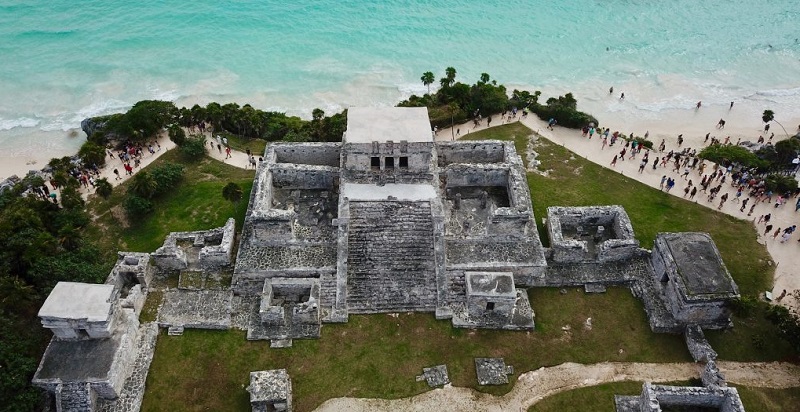 The unmissable tours that cannot be left out of your trip in any way are: the excursion to Isla Mujeres, excursion to X-Caret or Xel-Há (two incredible natural parks), the Coco Bongo party and the excursion to Chichén Itzá, which is one of the seven wonders of the world. It also has the swim with dolphins which is incredible. Virtually all tours pick you up at your hotel and drop you back there.
Don't forget about travel insurance to Tulum
Another tip is to not forget to take international travel insurance to Tulum, as it is very important and no one should leave the country without one. If you want, read our article about travel insurance for Tulum and see tips on how to get good insurance at an incredible price. It is super cheap and very worth it.
Other must-see articles from Tulum: