Learn all about shopping in Cancun. Check out the best places for this type of activity when you are on a trip there. If you are one of those who love trips abroad to buy electronics, clothes and souvenirs, then you need to check this text out until the end, with great suggestions of shopping centers for this trip.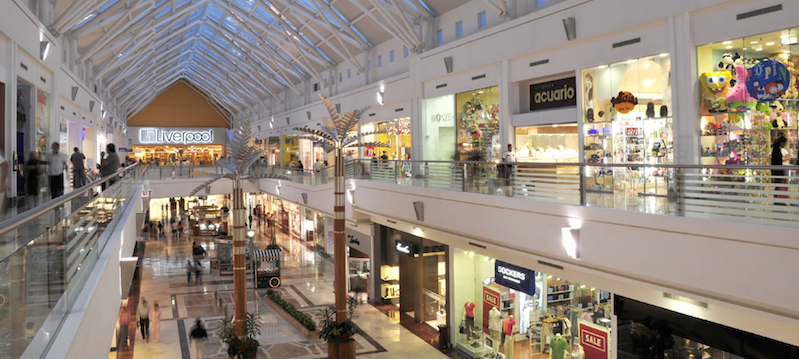 After reading this article, check out our tips about how to save a lot of money on your trip to Cancun. It is the most accessed article on our blog and will help you a lot with all the trip planning. There are several unmissable tips that will save you A LOT of cash and set up your entire trip to Cancun.
1) Shopping at malls in Cancun
La Isla mall in Cancun
The main mall in Cancun is, without a doubt, La Isla. Located at km 9 of Boulevard Kukulcan, in the heart of the Hotel Zone, this shopping center brings together the main national and international stores in the same place. In addition, the mall itself is already a super cool attraction, since the structure is very beautiful and striking for a stroll.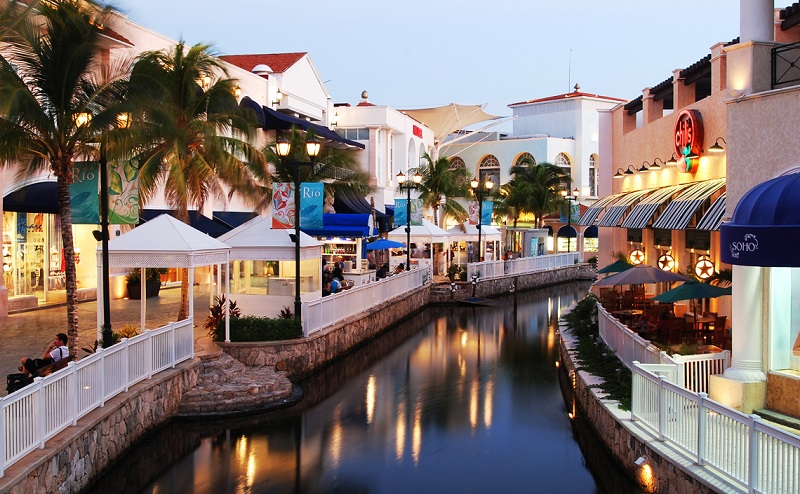 La Isla has a wide range of stores, including: Liverpool, The Palace Boutique, Ultrafemme, Zara, Benetton, Zara, Adidas, Tommy Hilfiger, Mac, Lacoste, Dufry, Puma, Nine West, Guess, QuickSilver, United Colors of Benetton and iStore. This is definitely one of the best places to shop in Cancun.
La Isla also has an amazing aquarium to take the kids, where you can even swim and play with the dolphins!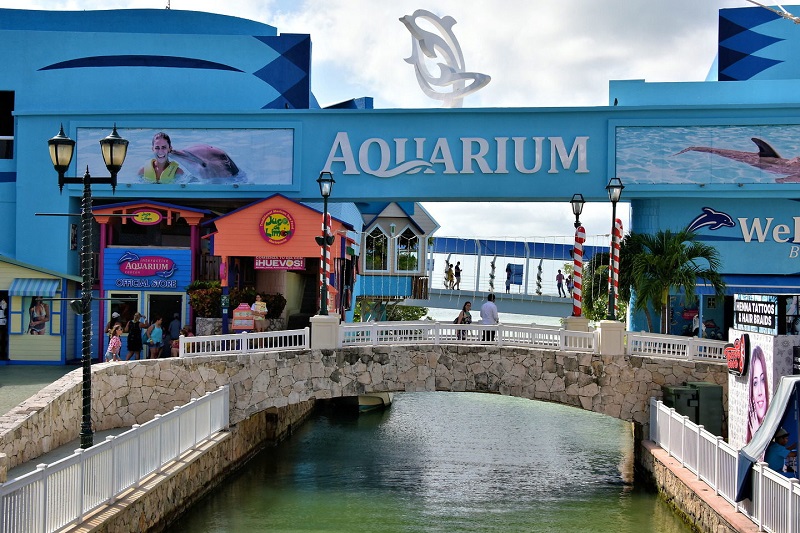 Kukulcan Plaza mall in Cancun
The Kukulcan Plaza mall is one of the most modern and famous in Cancun, mainly due to its luxury wing, called Luxury Avenue. There, you will find all kinds of luxury items and famous brands, so if you are looking for more refined stores, this is the perfect place!
On Luxury Avenue, you will find several famous brands of makeup, perfumes and other beauty articles. But, don't worry, as not all products there will be expensive. It is possible to make affordable purchases as well. This mall is located in the Hotel Zone, very close to La Isla.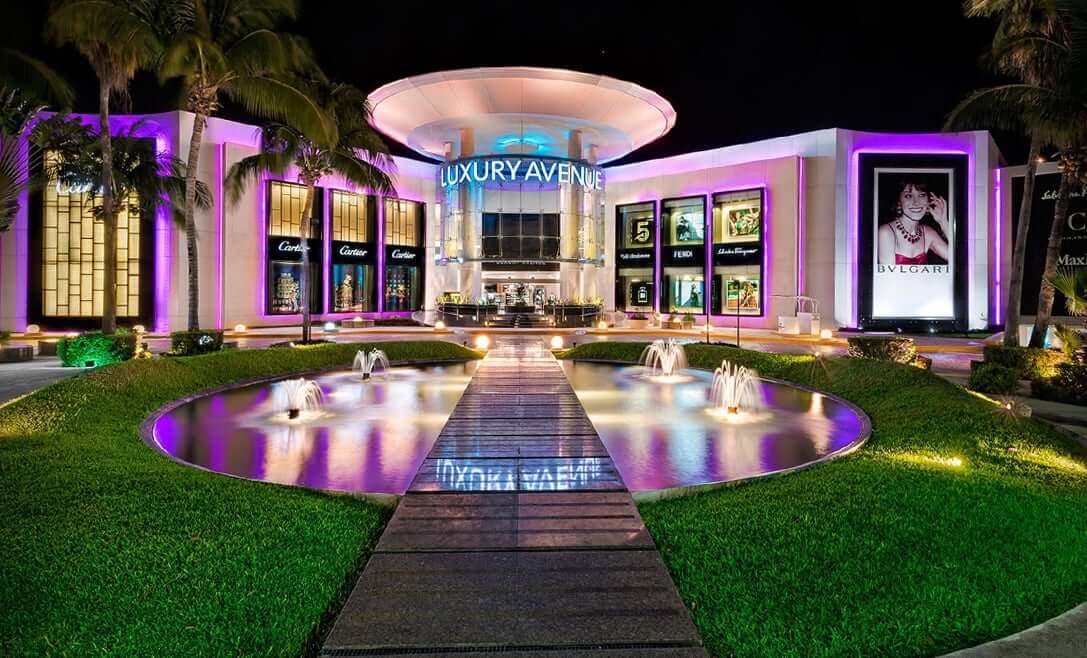 Quinta Alegria mall in Cancun
Located on one of the busiest corners in Cancun, the Quinta Alegria mall is not as big as La Isla or Kukulcan Plaza, but it has famous stores and much sought after by tourists, such as Victoria's Secret, Nike, Forever 21, American Eagle, Ultrafemme, Body Shop, L'Occitane and an Apple authorized store. It's a really cool place to shop in Cancun.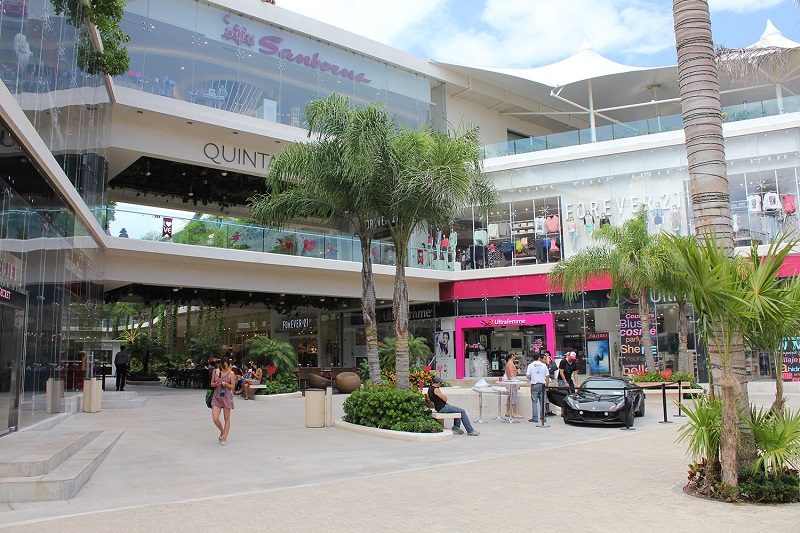 2) Shopping at Walmart in Cancun
As a good multinational, the Walmart supermarket chain is also present in Cancun. It is a good option to buy household items, toys, appliances, clothing and food products that you only find in Mexico at a great price!
The only thing is that the three supermarket units in Cancun are relatively far from the Hotel Zone, but you can easily get there by public transport or even by car. See how to rent a car in Cancun to have more autonomy on your tours!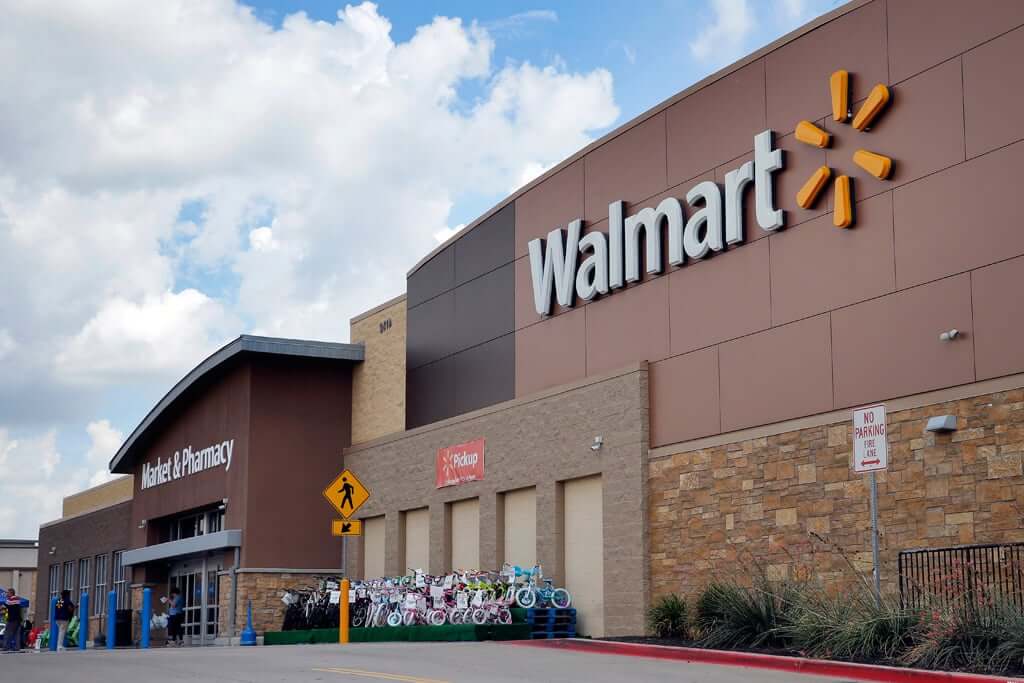 3) Shopping at the Outlet in Cancun
Las Plazas Outlet in Cancun
One of the best places to shop in Cancun is Las Plazas Outlet. But, be aware that it is a little far from the Hotel Zone. If you have a rental car, for example, it will take about 25 minutes until then. At Las Plazas Outlet, you can find many internationally famous stores, as well as Nike Factory Store, Calvin Klein, Hugo Boss, Tommy Hilfiger, Oakley, among others. These stores promote promotions all year round with prices well below the market, which makes your shopping even more worthwhile.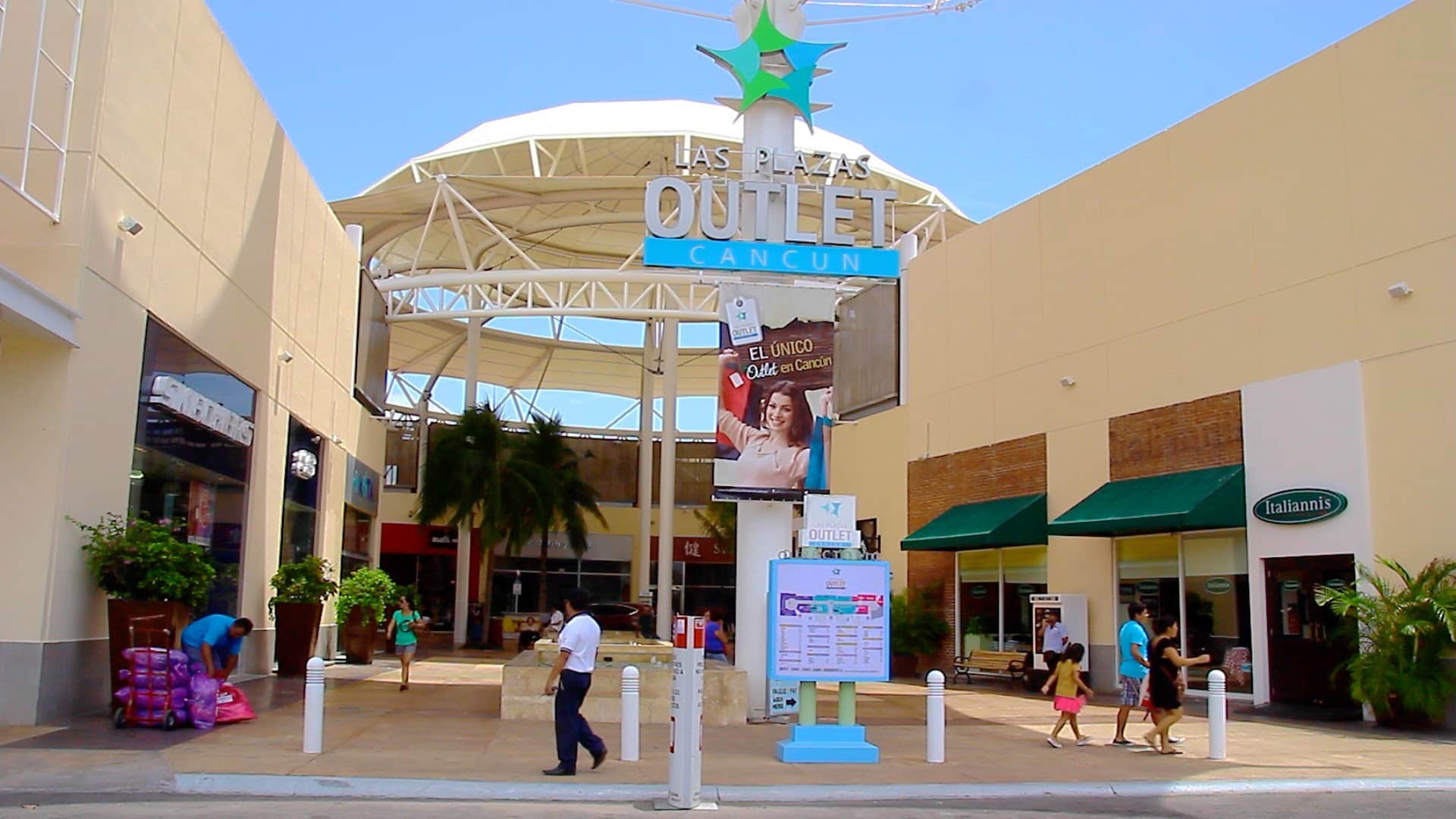 4) Shopping at the Market in Cancun
Mercado 28 (Market 28) in Cancun
This is definitely the best place in Cancun to buy typical Mexican handicrafts and souvenirs. Located in the center of Cancun, the market offers a huge variety of shops that sell everything from t-shirts to jewelry, crockery and even homemade peppers! And, the best: the price is great and you can bargain a lot!
Access by bus is very easy, leaving the Hotel Zone, and you can enjoy eating there, trying the gastronomy of some typical Mexican restaurants. But, stay tuned, because in the vicinity of Mercado 28 there are other small stores with the same name, just to attract uninformed tourists.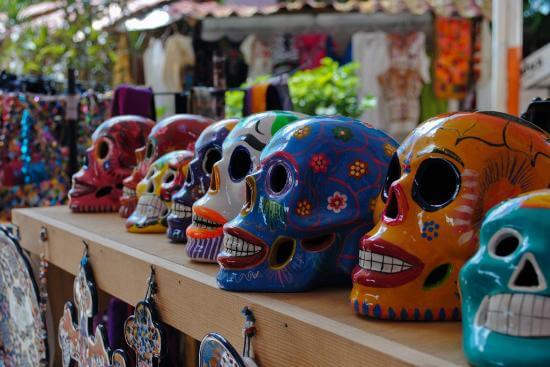 Advantages of shopping in Cancun: prices
Most products in Cancun are cheaper than in some other countries, so if you want to bring gifts and electronics, this is a good opportunity! In the city's shopping malls, especially those located in the Hotel Zone, you will find famous stores like Nike, Puma, Apple, Adidas, among others.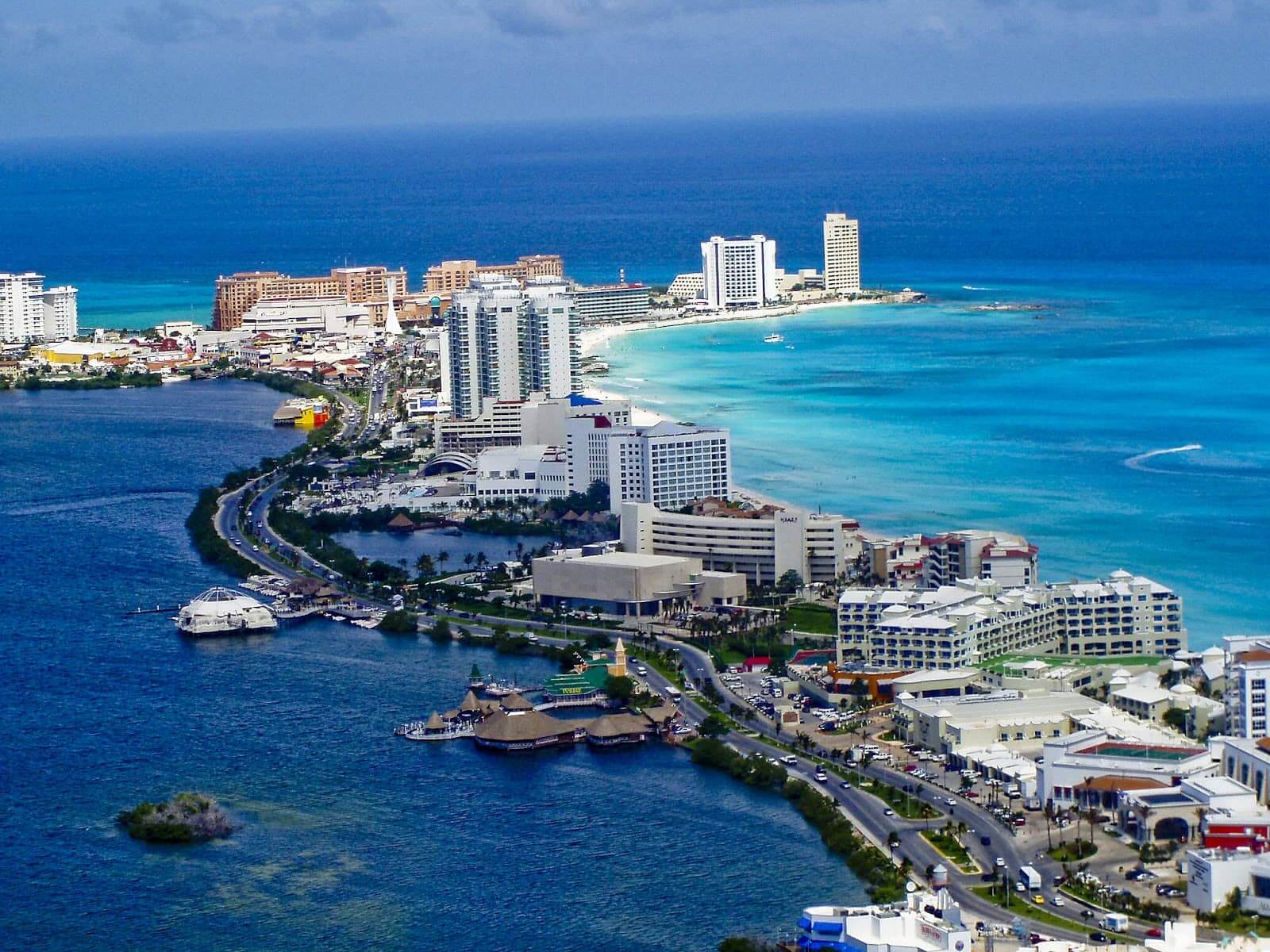 Advantages of shopping in Cancun: payment methods
Stores accept payments in Mexican pesos. But, you will also have no difficulty in shopping with dollars, as it is a city that receives many tourists, the vast majority of stores also accept payment with the American currency.
In summary: we recommend that before you buy something very expensive, research the prices in your country well and check the quotation of the day and the taxes that you may have to pay, so that your purchase is really worthwhile!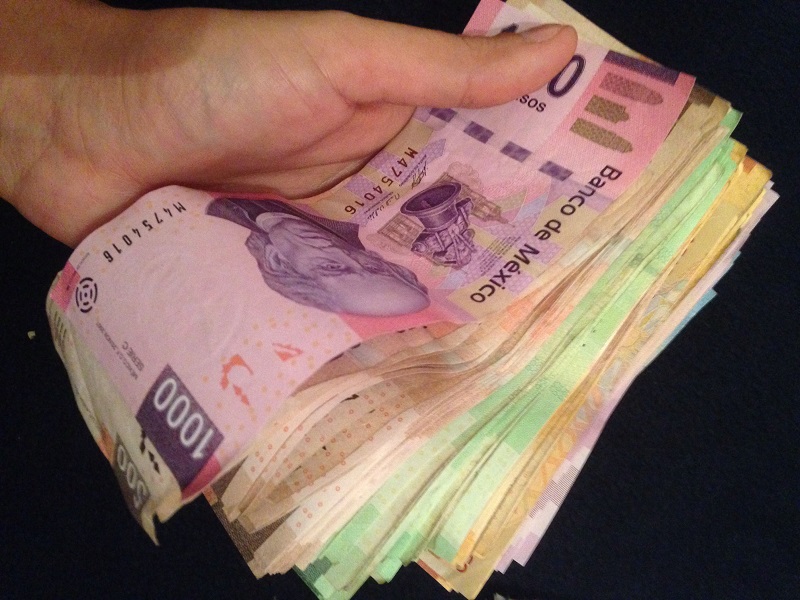 Tax Returns
Many stores in the region operate on a duty free basis (without tax) and the best thing is that you can still get back part of the amount of tax charged on your bank transactions. Tourists in Mexico are entitled to receive a tax return of 8.9% on purchases made in stores that participate in Tax Back, also called Money Back.
Tax Back or Money Back
In Cancun, there are many stores that participate in this system. To find out if the establishment is included or not, just check if there is a Tax Back sticker or sign or ask an employee. But, remember that in order to get the Money Back benefit, you need to spend at least 1,200 pesos in the store, and yes, you can add different tax coupons, as long as they are from the same store.
Cupons
Keep all coupons well, as you will need to present them at the Money Back counter, along with a copy of your passport, in addition to your immigration card and boarding pass. At Cancun Airport, there is a Money Back counter for you to do all of this at the end of your trip and get your money back.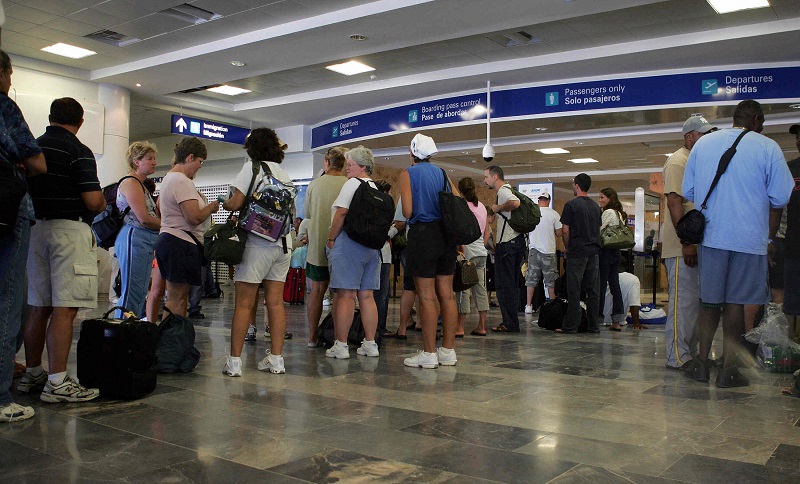 Important tips to enjoy much more your trip to Cancun
Now that we have given you all the tips about shopping in Cancun, here are some more suggestions that will make your trip even better. Cancun is a big city and its tourist spots and beaches are concentrated in some regions, so being well located makes all the difference. If you haven't already booked your hotel, be sure to check out our article Where to stay in Cancun, with tips from the best regions and also how to get a great hotel at a great price (and find all inclusive hotels and resorts on sale).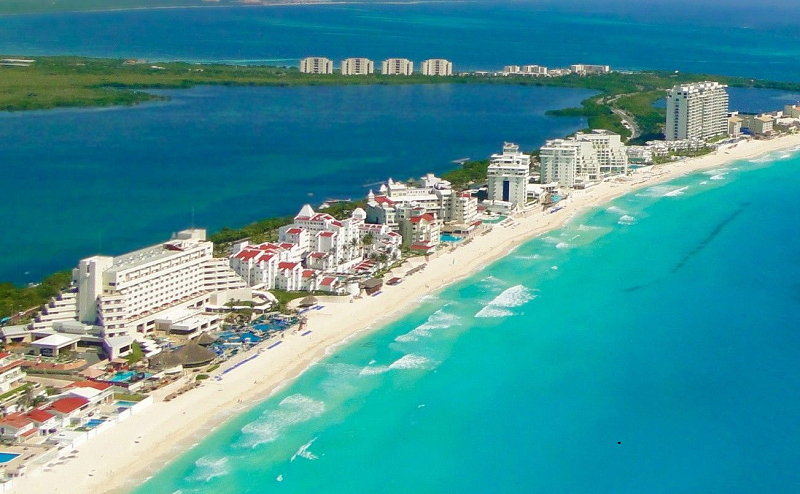 Another good tip is that many people think it is not worthwhile to rent a car in Cancun, but it all depends on how your trip will be. If you are staying at the hotel every day, it really is not worth it. But, if you are going on tours, want to go to shopping malls and tourist spots, they are all a little bit apart and the car is great for getting around.
Even in the hotel zone that has everything there, the distance between the points is great, and without the car you need to take a taxi or public bus. With the car, you have more comfort and freedom, not to mention the economy, because with the value of the transport that you will spend from the airport to the hotel and vice versa, you have already paid the rent of a car for almost 5 days. If you want to know all the tips on the subject and how to get incredible prices, see our full article about how to rent a car in Cancun.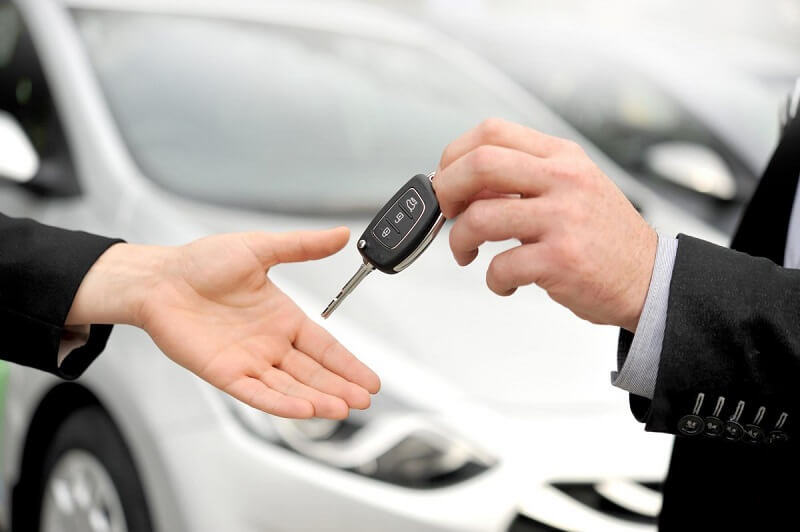 Where to buy the cheapest tickets for tours and tourist attractions in Cancun
A good suggestion to save money is to buy tickets, tours and excursions in advance online. It costs a lot less and you don't waste time in lines there in Cancun. We have done a lot of research and the site that always has the best prices is this Cancun tickets website. They are the biggest tours tickets website in the world.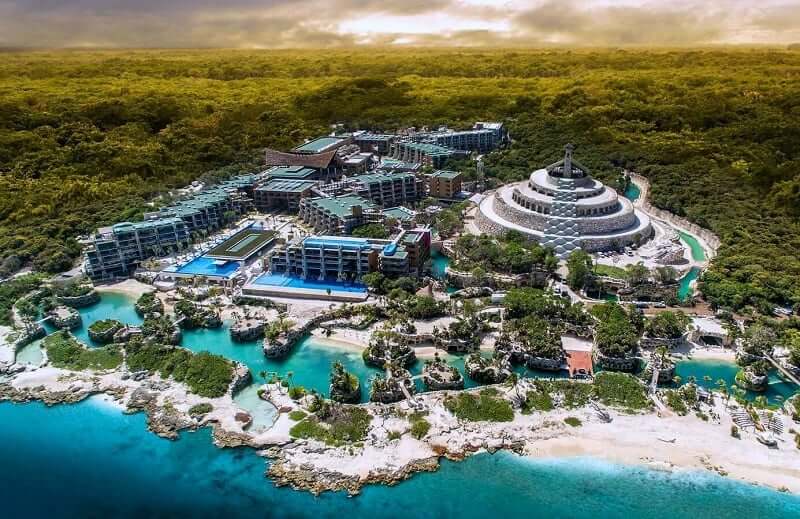 The unmissable tours that cannot be left out of your trip in any way are: the excursion to Isla Mujeres, excursion to X-Caret or Xel-Há (two incredible natural parks), the Coco Bongo party and the excursion to Chichén Itzá, which is one of the seven wonders of the world. It also has the swim with dolphins which is incredible. Virtually all tours pick you up at your hotel and drop you back there.
Don't forget about travel insurance to Cancun
Another tip is to not forget to take international travel insurance to Cancun, as it is very important and no one should leave the country without one. If you want, read our article about travel insurance for Cancun and see tips on how to get good insurance at an incredible price. It is super cheap and very worth it.
How to use your cell phone in Cancun
Being able to use the Internet from your cell phone in Cancun is very worthwhile. The tourist attractions, restaurants, shopping malls and beaches have great applications. In addition, you save by not having to rent a GPS for the car with the rental company, you can search the addresses and times of the places, see the weather forecast to plan for the tours and beaches, stay connected with everyone through applications and post your photos of Cancun on social networks.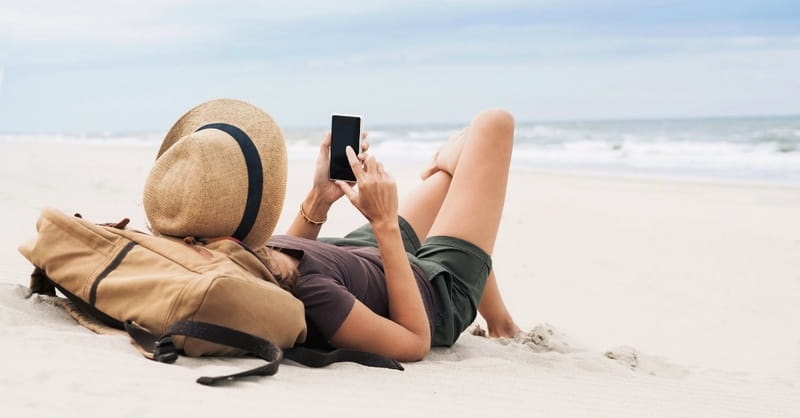 If you want, see all our tips to use your cell phone in Cancun. It's super cheap and you'll be able to use your cell phone all day and anywhere. And, you can also search all about shopping in Cancun for when you're there.
Other must-see articles from Cancun: