See the best things to do in Tijuana, Mexico. Stay on top of great tips for tours and attractions to enjoy in this location. Considered the largest city in the Mexican state of Baja California, Tijuana is easily found on the US-Mexico border. No matter how long you may be on your tour there, it's nice that you stay on top of some tips for tours and unmissable attractions in this location. Read the article and see the main ones.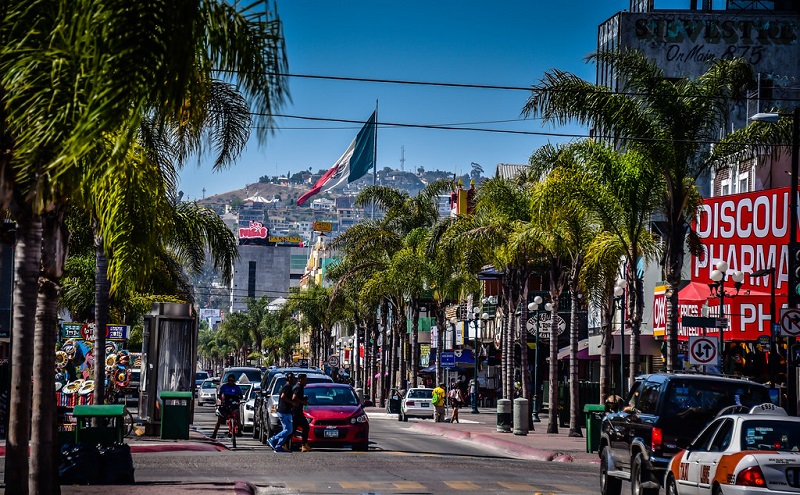 After reading this article, check out our tips about how to save a lot of money on your trip to Tijuana. It is the most accessed article on our blog and will help you a lot with all the trip planning. There are several unmissable tips that will save you A LOT of cash and set up your entire trip to Tijuana.
Center in Tijuana
The first tip of the best things to do in Tijuana is on behalf of the Center. It may seem silly, but the historic center of this city is an unmissable attraction for any tourist on a trip there. In this region, you will find many buildings that marked times and define Tijuana today, the Cultural Center, Municipal Palace, Revolución Avenue, the Plaza Río Tijuana shopping mall and Calle Sexta. Below, we will explain better some of these attractions of the Center, so follow this text.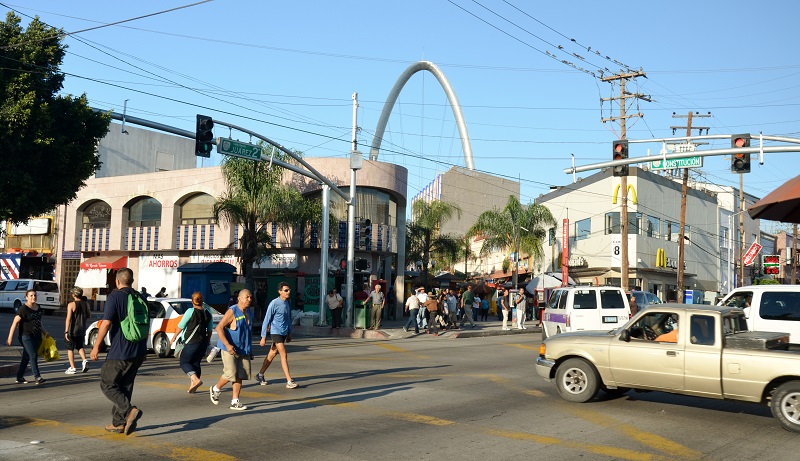 Revolución Avenue in Tijuana
Considered one of the main tourist attractions in Tijuana, Revolución Avenue is super busy. If you are wondering what to find in it, know that the options are: clubs, bars, clubs and strip clubs. Another tip that we suggest for every tourist on a stroll down Revolución Avenue is the various souvenir shops in the area. They are great, mainly because they have very attractive prices, excellent for those who want to return with many trinkets of the trip.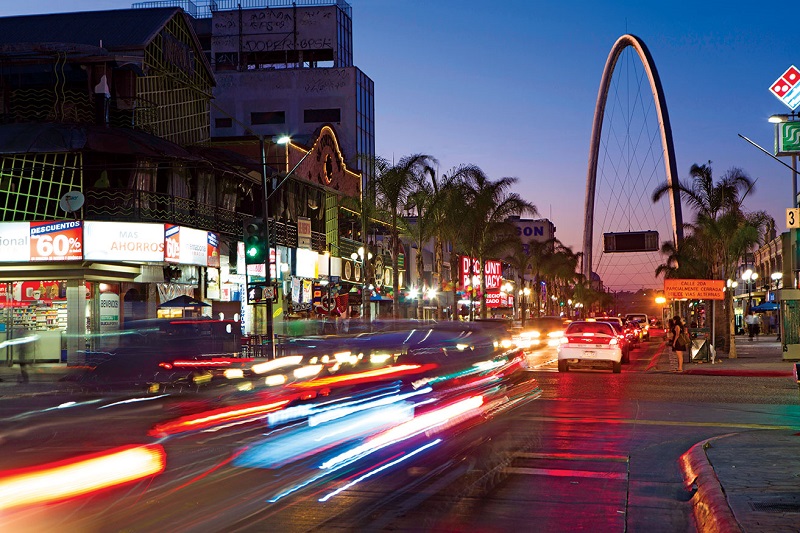 Tijuana Cultural Center
This is one of those places where you have everything in one space. To get an idea of the complete structure that the Cultural Center of Tijuana provides, there are: Museo de Las Californias, botanical garden, aquarium, rooms for events, exhibitions, movies on display etc. In summary: the Cultural Center houses a lot of art, culture, history, leisure and entertainment for its connoisseurs.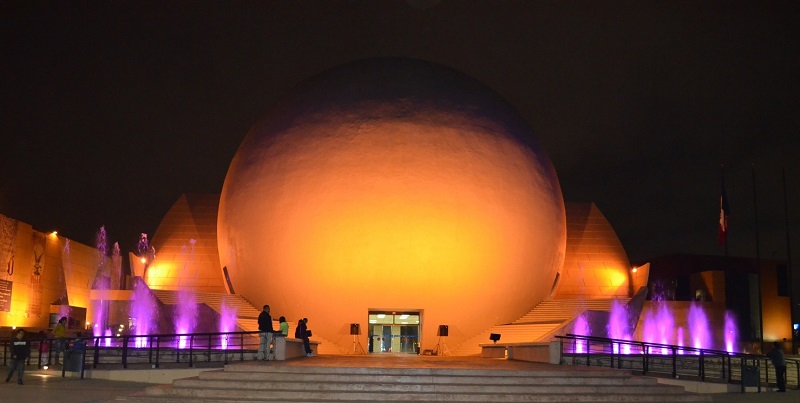 Plaza Río Tijuana shopping mall
Who does not want to travel abroad and return with some new goods in the suitcase, right? For this reason, our recommendation for shopping in Tijuana, Mexico is on account of the Plaza Río shopping mall. Among the stores you will have there, some that stand out are: Sunglass Hut, Mens Fashion, High-Street, Urban Glam and Sears. Certainly, this is a place that cannot be left out of your shopping itinerary in the city.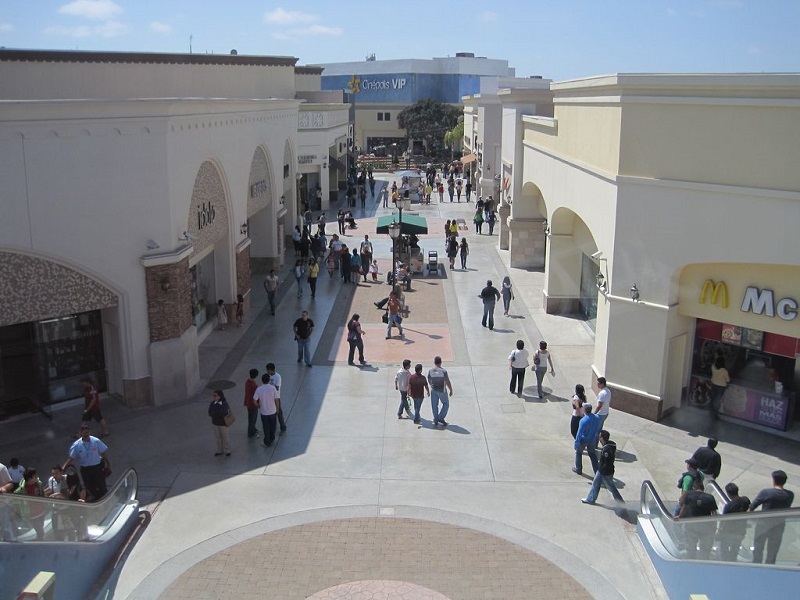 Beaches in Tijuana
Who doesn't want a good beach to enjoy, relax and take several photos in the midst of paradisiacal settings, right? So, know that in Tijuana this is also possible. Enseada, for example, is one of them, being in a very busy area and with many hotels by the sea. For those who want a very touristy beach, the tip is that they go to a neighborhood called Playas del Tijuana. Finally, Rosalito is another one that also receives a lot of visitors.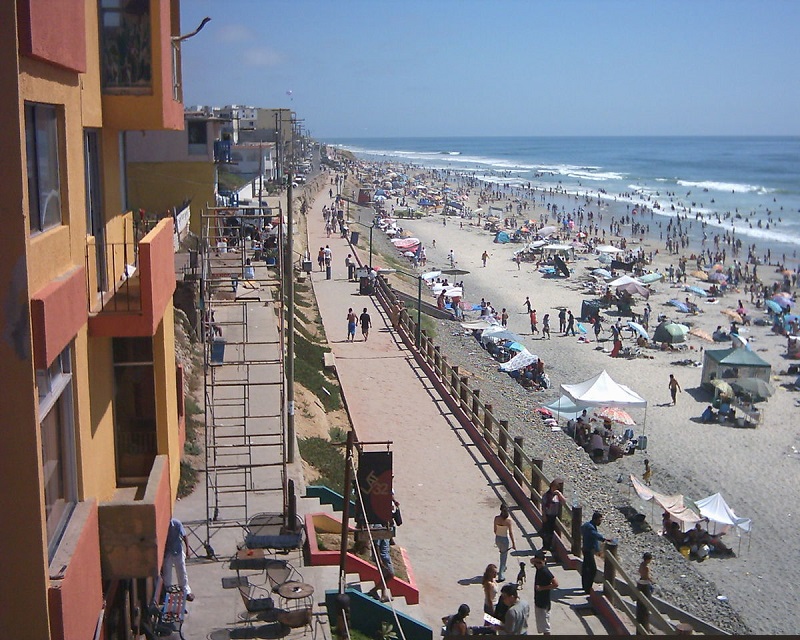 El Popo Market in Tijuana
Continuing with this article on the best things to do in Tijuana, Mexico, we cannot fail to analyze El Popo Market as well. Considered a very traditional market in the city, it is a very colorful and full of flavors place there. Whether to try or buy some products on your trip, it is worth the trip. At El Popo Market, you can buy: cheeses, sweets, typical Mexican foods, herbs and different spices.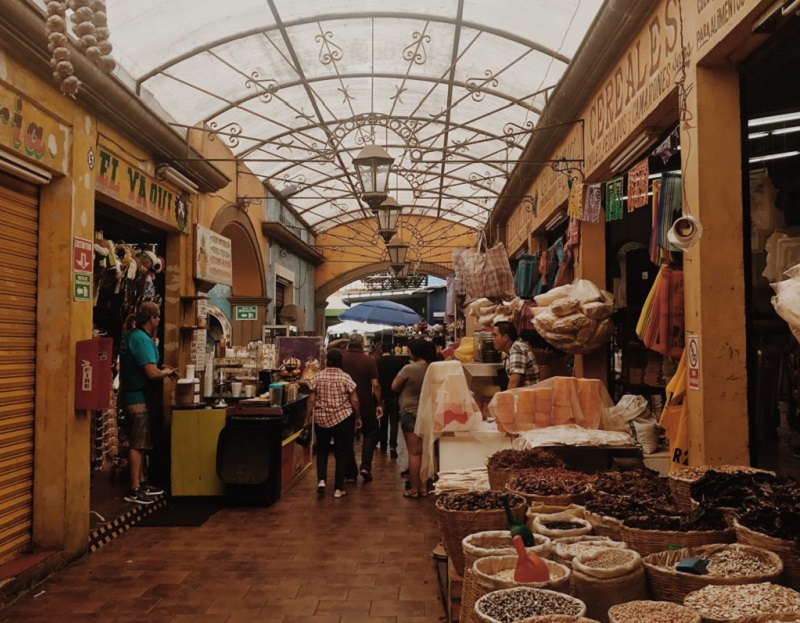 Morelos Park in Tijuana
The next alternative to the best things to do in Tijuana is the beautiful Morelos Park. Famous for having a large and pleasant green area, it is the right place for the public that wants something more relaxing and peaceful with family and friends. There, you will have at your disposal: restaurants; kiosks; ecological, cultural and sustainable tours; mini zoo; spaces for walks and picnics and more. The cool thing is that entry to this park is free, so fun and saving in one place!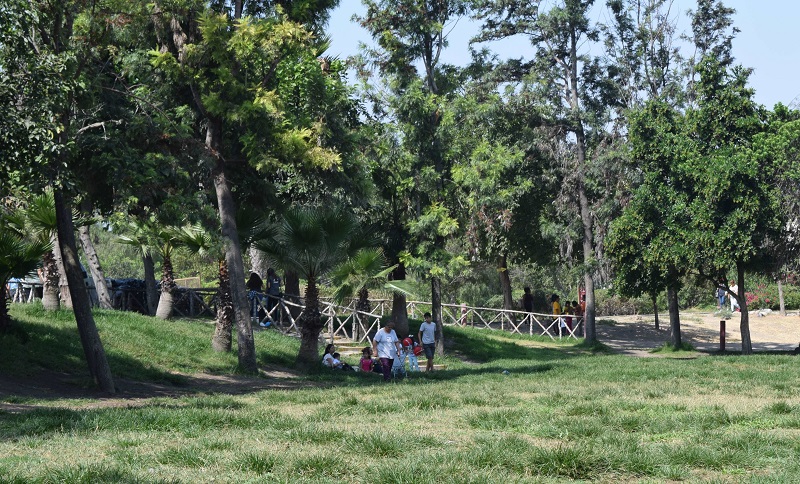 Cerro Colorado in Tijuana
Continuing this guide to the best things to do in Tijuana, we're going from Cerro Colorado. Considered a natural and cultural reserve, it has many hectares of red soil and green areas, all of which are very conserved and open to tourists. If you are the type of person who loves contact with animals, know that in Cerro Colorado you will be able to find birds, fish and reptiles.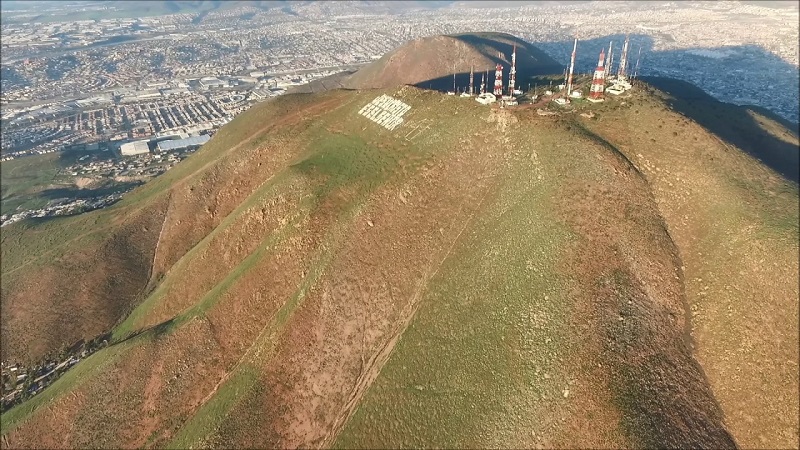 El Trompo Museum in Tijuana
Another suggestion for the best things to do in Tijuana is the magnificent El Trompo Museum (Museo el Trompo). Quite famous there, it is an interactive museum that promotes science, technology and diverse knowledge. In it, there are: cinema space, thematic rooms and various attractions that instigate the 5 senses. A great suggestion is that you go to the El Trompo Museum on a trip with your family and children there. They will love it!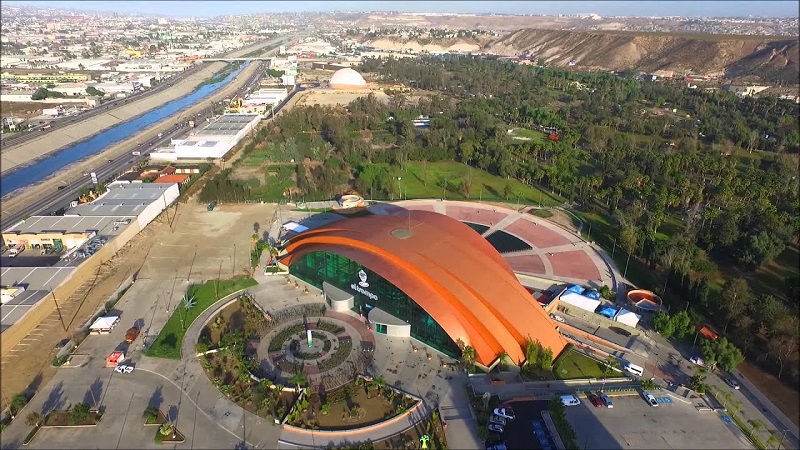 Bars in Tijuana
The tenth best thing to do in Tijuana is the city's bars. For those who like a good bar to have a drink or have a traditional Mexican tequila, here are our tips on the best regions to find them there. Zona Rio, for example, is considered the main business district in Tijuana and home to the most sophisticated bars in the city. Centro is a historical region with many bar options at the intersection of Calle Sexta (Sexta Street) and Avenida Revolución (Revolución Avenue). Finally, the North Zone is a very busy area full of bars on Calle Coahuilla (Coahuilla Street). Our 3 must-see tips for bars in Tijuana are:
Dandy del Sur Cantina: super well located (downtown), this pub has a jukebox music machine;
La Mezcalera: with various environments and many delicious beers;
Teorema/Lúdica Co: a brewery with various artisanal options.
Restaurants in Tijuana
Finally, our last best thing to do in Tijuana are delicious and enjoyable restaurants. After all, there is nothing better than a good place to have lunch and dinner with comfort and quality, right? As discussed above about bars, the main areas to find good restaurants in Tijuana are: Rio Zone, North Zone and Center. Now, to help you even more, know that the 3 restaurants we suggest there are: Villa Marina Restaurant (super family and with the best seafood in the region), Mision19 (with a very sophisticated atmosphere and dishes ranging from pasta to meat and fish) and La Querencia Restaurant (which combines oriental and Mediterranean cuisine in style).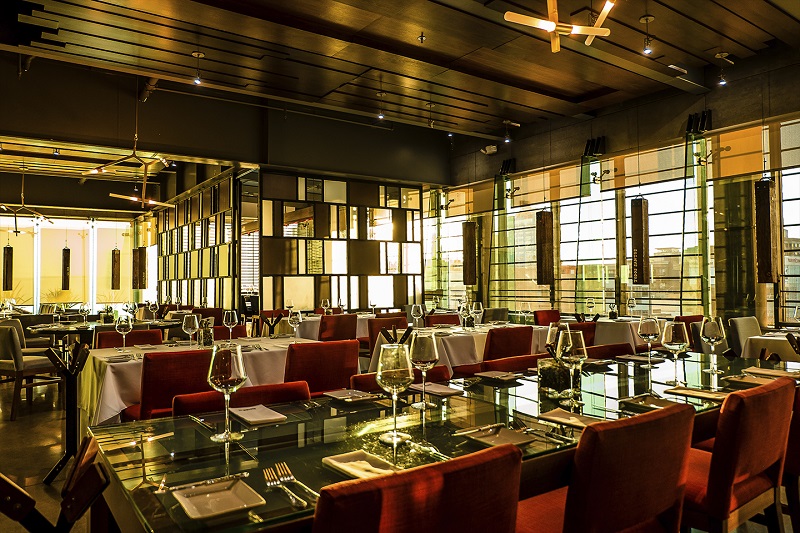 How to use your cell phone in Tijuana
Being able to use the Internet from your cell phone in Tijuana is very worthwhile. The tourist attractions, restaurants, shopping malls and beaches have great applications. In addition, you save by not having to rent a GPS for the car with the rental company, you can search the addresses and times of the places, see the weather forecast to plan for the tours and beaches, stay connected with everyone through applications and post your photos of Tijuana on social networks.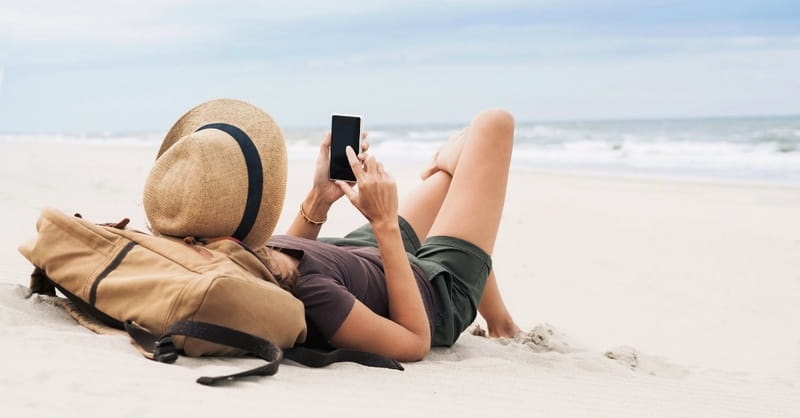 If you want, see all our tips to use your cell phone in Tijuana. It's super cheap and you'll be able to use your cell phone all day and anywhere. And, you can also search all about the best things to do in Tijuana for when you're there.
Important tips to enjoy much more your trip to Tijuana
Now that we have given you all the tips about the best things to do in Tijuana, here are some more suggestions that will make your trip even better. Tijuana is not a big city, but its tourist spots and beaches are concentrated in some regions, so being well located makes all the difference. If you haven't already booked your hotel, be sure to check out our article Where to stay in Tijuana, with tips from the best regions and also how to get a great hotel at a great price (and find all inclusive hotels and resorts on sale).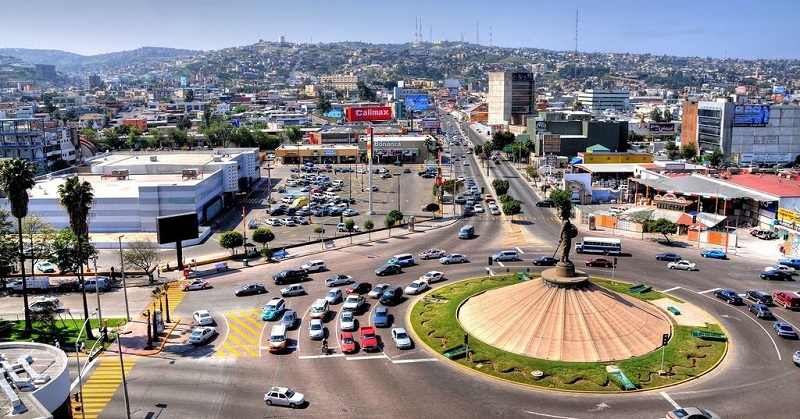 Another good tip is that many people think it is not worthwhile to rent a car in Tijuana, but it all depends on how your trip will be. If you are staying at the hotel every day, it really is not worth it. But, if you are going on tours, want to go to shopping malls and tourist spots, they are all a little bit apart and the car is great for getting around.
Even in the hotel zone that has everything there, the distance between the points is great, and without the car you need to take a taxi or public bus. With the car, you have more comfort and freedom, not to mention the economy, because with the value of the transport that you will spend from the airport to the hotel and vice versa, you have already paid the rent of a car for almost 5 days. If you want to know all the tips on the subject and how to get incredible prices, see our full article about how to rent a car in Tijuana.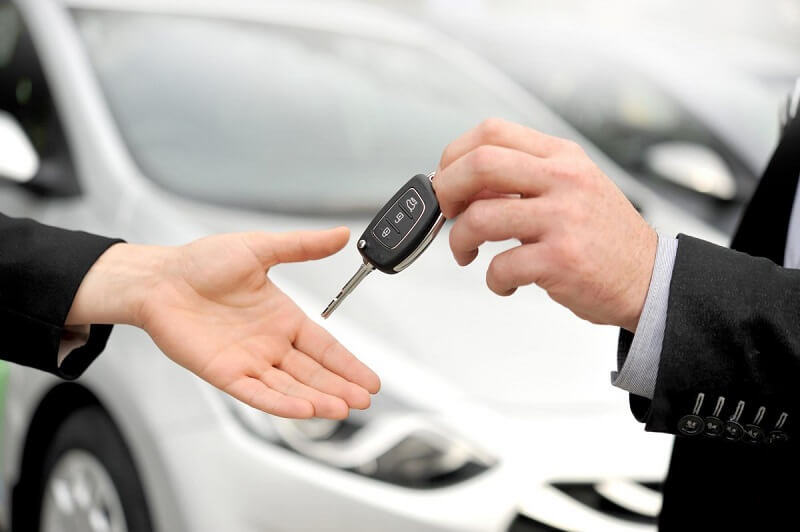 Don't forget about travel insurance to Tijuana
Another tip is to not forget to take international travel insurance to Tijuana, as it is very important and no one should leave the country without one. If you want, read our article about travel insurance for Tijuana and see tips on how to get good insurance at an incredible price. It is super cheap and very worth it.
Where to buy the cheapest tickets for tours and tourist attractions in Tijuana
A good suggestion to save money is to buy tickets, tours and excursions in advance online. It costs a lot less and you don't waste time in lines there in Tijuana. We have done a lot of research and the site that always has the best prices is this Tijuana tickets website. They are the biggest tours tickets website in the world.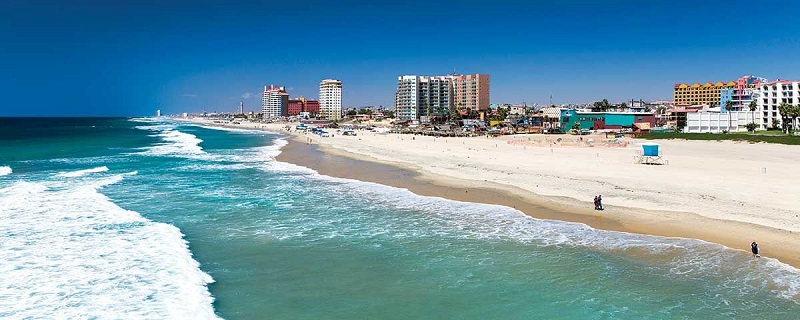 The unmissable tours that cannot be left out of your trip in any way are: the excursion to Isla Mujeres, excursion to X-Caret or Xel-Há (two incredible natural parks), the Coco Bongo party and the excursion to Chichén Itzá, which is one of the seven wonders of the world. It also has the swim with dolphins which is incredible. Virtually all tours pick you up at your hotel and drop you back there.
Other must-see articles from Tijuana: