Find out all about the best things to do in Mexico City. When we think of Mexico, a super famous and mega-requested city, the magnificent Cancun, comes to mind. However, just like this one, it is important to know that there are other incredible locations in this country that are well worth your visit. We are talking, of course, about Mexico City. And, if you don't know what to do in this destination, rest assured, because in this article we will take all your doubts and convince you that it is surprising and unforgettable. Enjoy!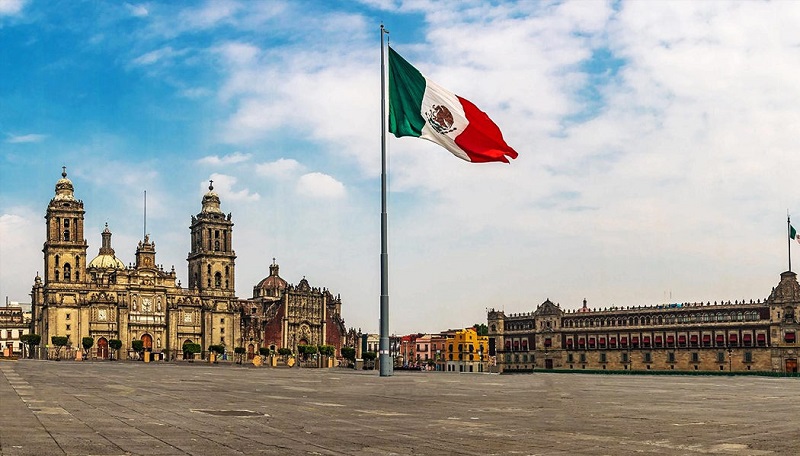 After reading this article, check out our tips about how to save a lot of money on your trip to Mexico City. It is the most accessed article on our blog and will help you a lot with all the trip planning. There are several unmissable tips that will save you A LOT of cash and set up your entire trip to Mexico City.
Visit to Zócalo or Plaza de La Constitución in Mexico City
To start this article, the first must-see place for anyone going to Mexico City is Zócalo, or also called Plaza de La Constitución. Considered an extremely important square for the city, this area is home to incredible attractions, as well as: Metropolitan Cathedral of La Asuncíon de María, National Palace, Palace of Fine Arts, Latin American Tower and others. As you can already see, this town is full of art, culture, history and religion. That's why it is classified as the historic center of Mexico City. In summary: a must for any tourist who is in there.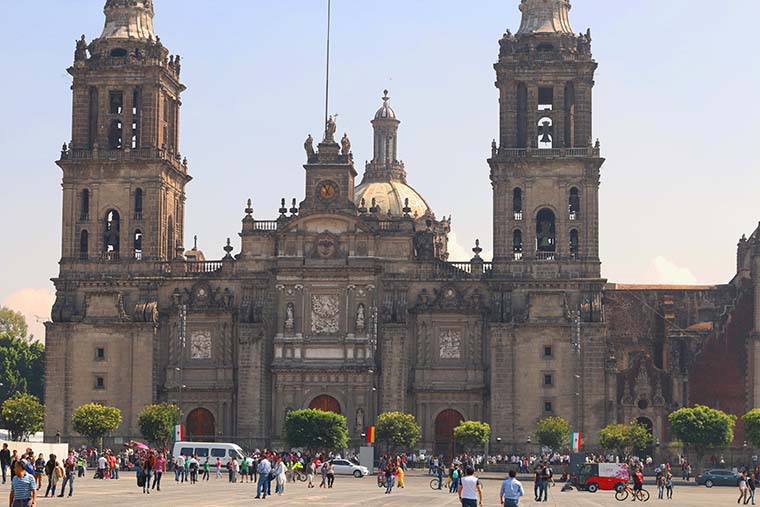 Tours by Mexico City's museums
The second option of things to do in Mexico City are tours of the magnificent museums there. For those who do not know, this location is very good in terms of museums, as it has several of them with incredible collections and a very well preserved entire history.
Some of those which cannot be left out of its program, for example, are: Frida Kahlo Museum and House Studio (dedicated to the Frida plot and the movie's highlight couple), National Museum of Anthropology (which explains everything about archaeological sites and Mexican culture), Museum of Modern Art and National Museum of Art (with works by important local artists) and others.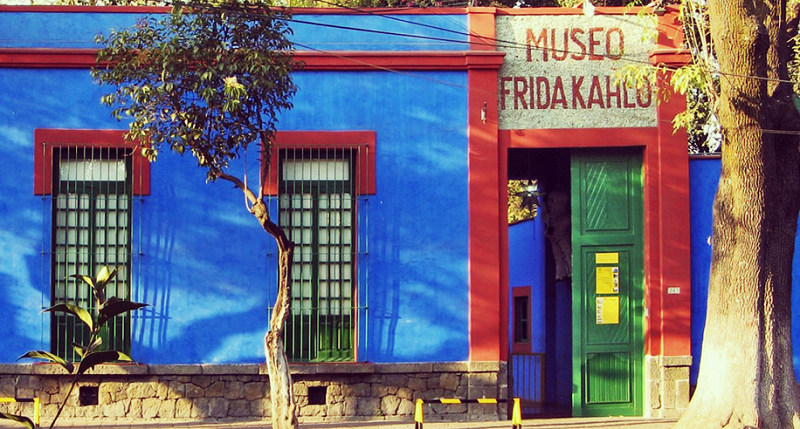 Anyway, there you will have a tangle of spaces dedicated to art, education and culture, which is great for any itinerary and, especially, for the cold and rainy days.
Walk through Paseo de La Reforma Avenue in Mexico City
Another really cool tip for your visit to Mexico City is to take a pleasant and unpretentious walk along Paseo de La Reforma Avenue. It houses several leisure and entertainment options, as well as: restaurants, shops, museums, monuments, parks (Chapultepec Forest) and others. And, a very nice point also about the Paseo de La Reforma is that it is very urbanized, so what will not be missing in this tour are paradisiacal views for you to take several pictures of the trip and have a lot of fun. It's really worth it!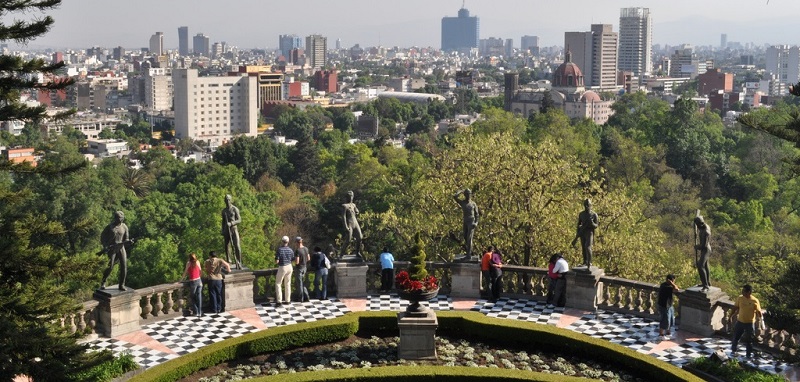 Shopping in Mexico City
The fourth alternative to the list of best things to do in Mexico City is shopping, after all, who doesn't want to come back full of goods and souvenirs from a trip there? The cool thing about this city is that it has shopping centers for all audiences, so if you like to shop at stalls and craft fairs, know that it is full of them, as well as the most elegant and comfortable malls.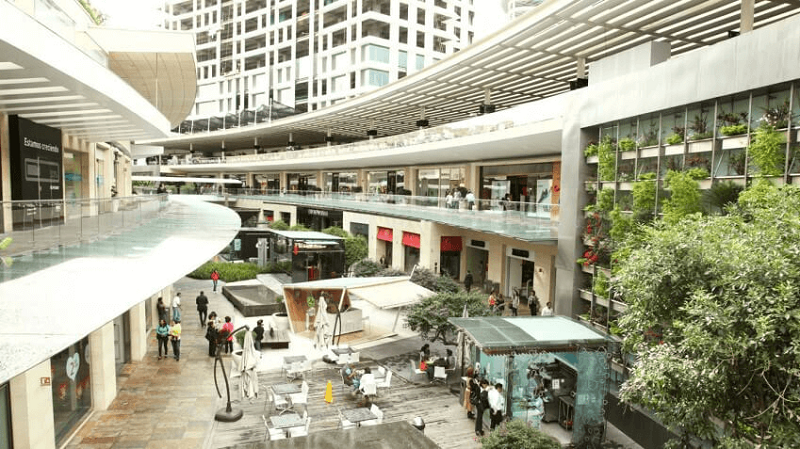 Among the most traditional places that you will find everything for a very special price, the ones that stand out are: Mercado de Artesanías de Coyoacán, Bazaar Saturday and Mercado de La Ciudadela. The malls most frequented by the public there are: Antara Fashion Hall, Santa Fé Center, Palacio de Hiero and the Premium Outlets. So, ready to spend?
Visit to the Basilica of Guadalupe and Teotihuacán Pyramids in Mexico City
Continuing the tips for the list of best things to do in Mexico City, be sure to also include in your itinerary these two must-see attractions: Basilica of Guadalupe and Teotihuacán Pyramids. We put them together in this topic, because they are located very close to each other, so it is interesting that you take this tour in one day.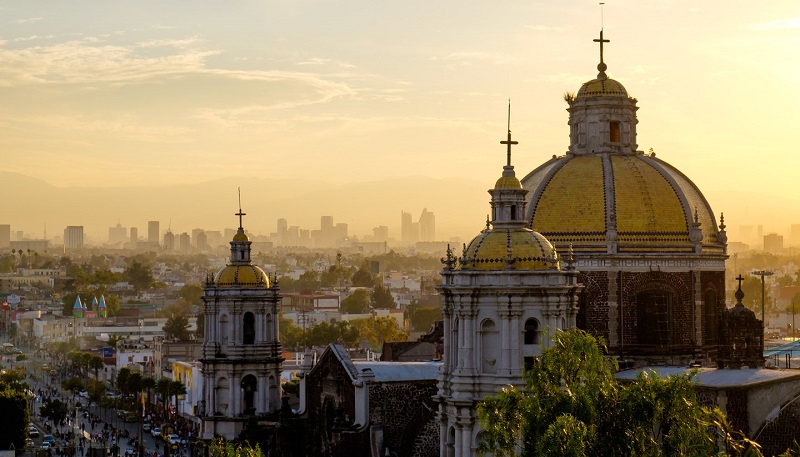 The Basilica of Guadalupe, as the name already says, is a church, but not as common as many of you are imagining. This one, in particular, is built in a space in which the Mexican population believes that the Virgin made her appearance to the Indian Juan Diego, thus creating a beautiful garden of roses.
The cool thing is that there, you have the chance to enjoy the landscape of the place, take a tour getting to know more of the attraction and buy some souvenirs in the souvenir shops that are concentrated in the surroundings.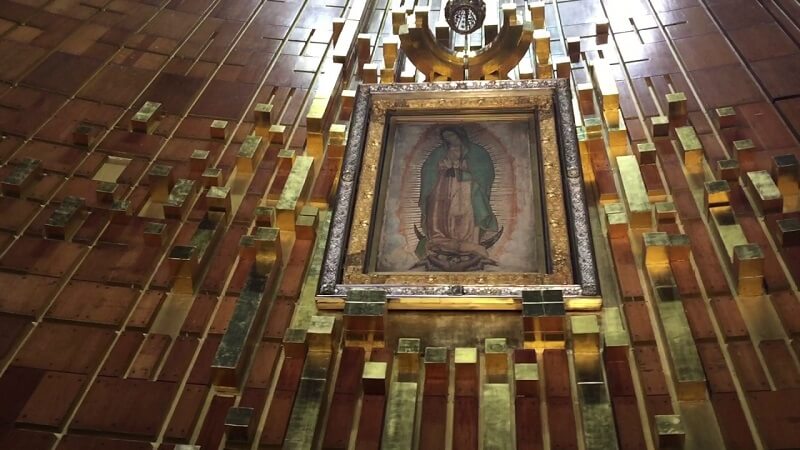 And, the Teotihuacán Pyramids are those huge and surprising pyramids that often appear on travel websites and old movies. The interesting thing about visiting them is that you end up, in a way, being impressed by the size of these monuments and taking lots of cool pictures in the midst of these landscapes.
A tip for the day that you will enjoy this tour is to wear very comfortable clothes and opt for sneakers, as you will have to walk a lot there and climb several steps. So, willingness, this is the word that cannot be missed for this magnificent tour of the Teotihuacán Pyramids.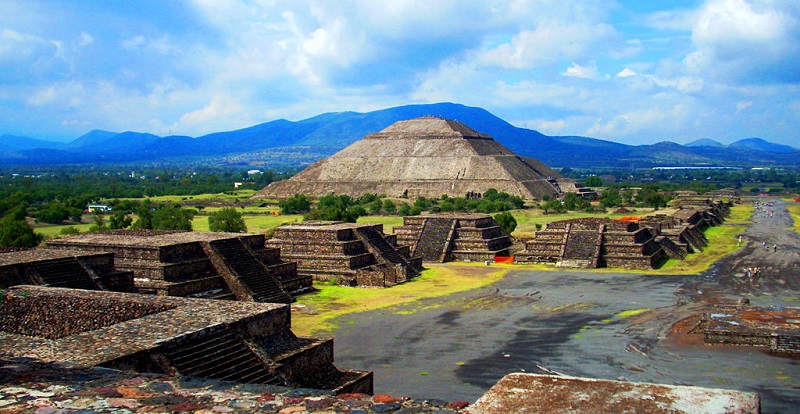 Hop On Hop Off Bus Tour in Mexico City
Another option of the best thing to do in Mexico City is the Hop On Hop Off tours. Some of you have heard of them, but many are unaware of it, so we'll cover it better in this topic. Hop On Hop Off buses are super popular and widely used by tourists, who make several strategic tours passing through some of the main tourist spots in the locality. The main advantage of enjoying a tour on them, of course, is practicality, in addition to being able to do everything in a lot less time than if you did it yourself.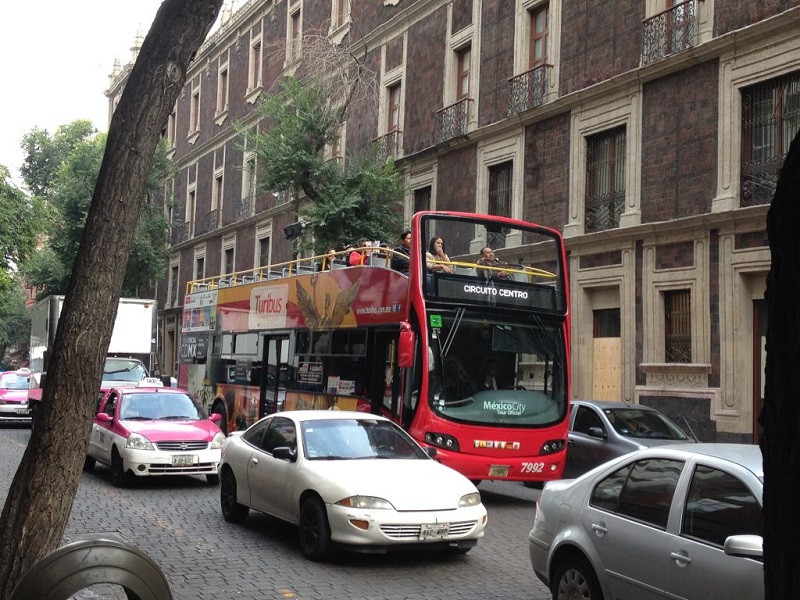 Visit to restaurants and gastronomic centers in Mexico City
Almost at the very end of this article, don't leave the gastronomic tour out of your schedule too. Nothing better than taking a trip abroad and trying new foods, especially in Mexico, where everything is very rich, tasty and full of seasoning. And, the restaurants that can never go unnoticed in your itinerary, whether for a meal at lunch or dinner, are: Zéfiro and El Cardenal Alameda. Awesome, isn't it? Enjoy!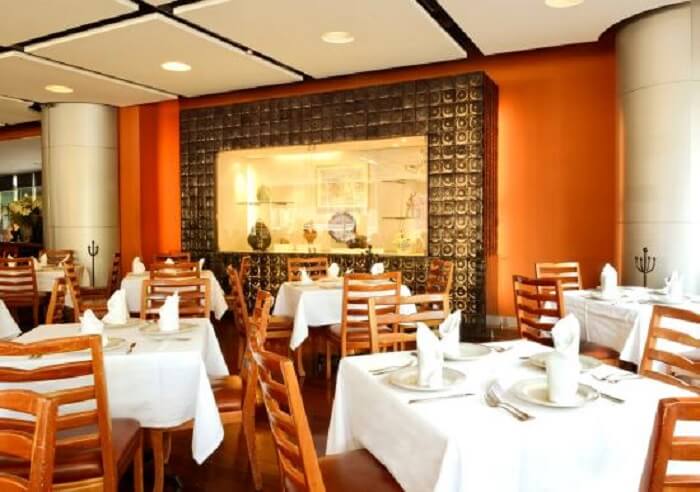 Night in the Polanco and La Condesa regions in Mexico City
And, closing with a flourish the tips and suggestions of the best things to do in Mexico City, enjoy the night in the regions: Polanco and La Condesa. The first is more geared towards the public who are looking for chic and elegant places, as well as branded stores and extremely complete accommodations. The second is more focused on those who want a nice place to spend the night with the people they love, taking an unpretentious walk or even stopping to eat and drink something. Whatever your choice, know that both are incredible!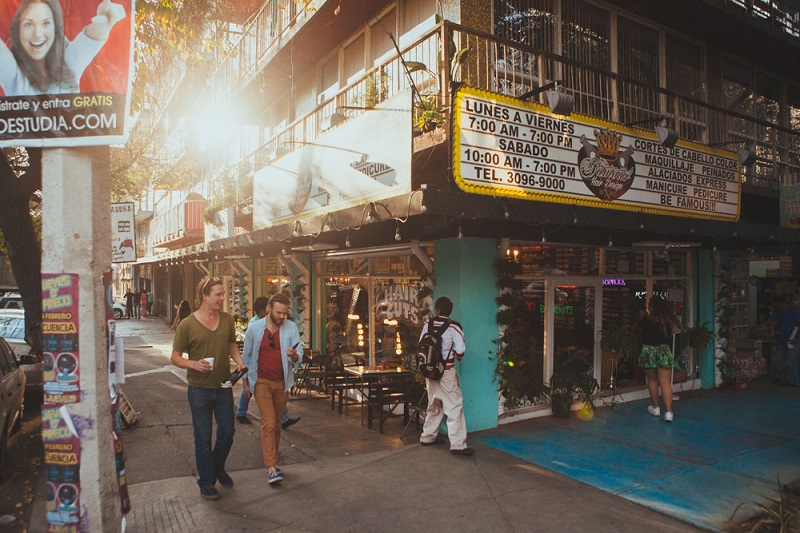 How to use your cell phone in Mexico City
Being able to use the Internet from your cell phone in Mexico City is very worthwhile. The tourist attractions, restaurants, shopping malls and beaches have great applications. In addition, you save by not having to rent a GPS for the car with the rental company, you can search the addresses and times of the places, see the weather forecast to plan for the tours and beaches, stay connected with everyone through applications and post your photos of Mexico City on social networks.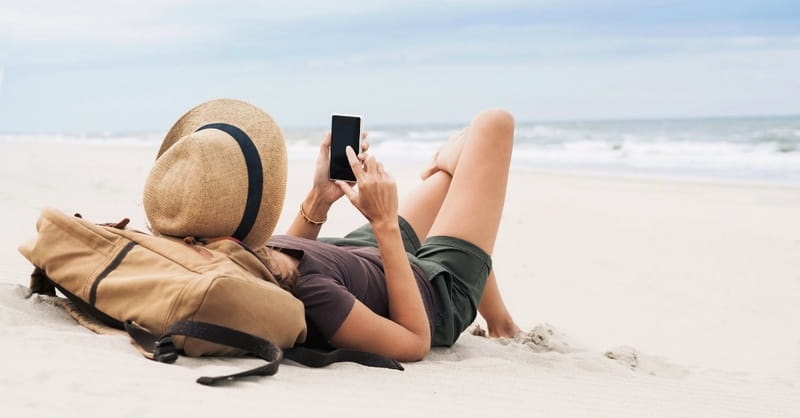 If you want, see all our tips to use your cell phone in Mexico City. It's super cheap and you'll be able to use your cell phone all day and anywhere. And, you can also search all about the best things to do in Mexico City for when you're there.
Important tips to enjoy much more your trip to Mexico City
Now that we have given you all the tips about the best things to do in Mexico City, here are some more suggestions that will make your trip even better. Mexico City is a very big city and its tourist spots and beaches are concentrated in some regions, so being well located makes all the difference. If you haven't already booked your hotel, be sure to check out our article Where to stay in Mexico City, with tips from the best regions and also how to get a great hotel at a great price (and find all inclusive hotels and resorts on sale).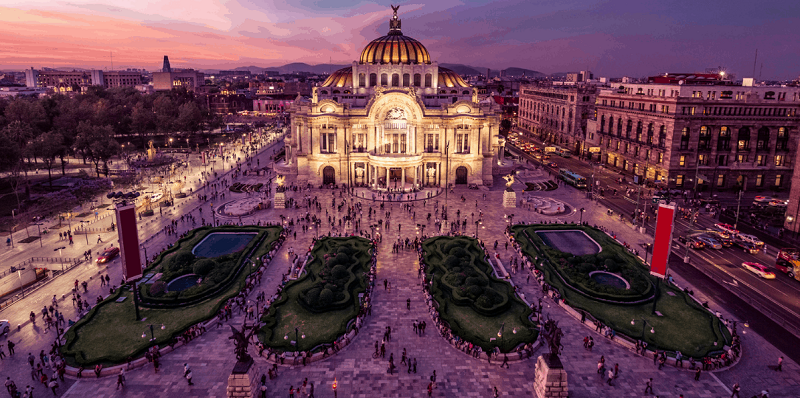 Another good tip is that many people think it is not worthwhile to rent a car in Mexico City, but it all depends on how your trip will be. If you are staying at the hotel every day, it really is not worth it. But, if you are going on tours, want to go to shopping malls and tourist spots, they are all a little bit apart and the car is great for getting around.
With the car, you have more comfort and freedom, not to mention the economy, because with the value of the transport that you will spend from the airport to the hotel and vice versa, you have already paid the rent of a car for almost 5 days. If you want to know all the tips on the subject and how to get incredible prices, see our full article about how to rent a car in Mexico City.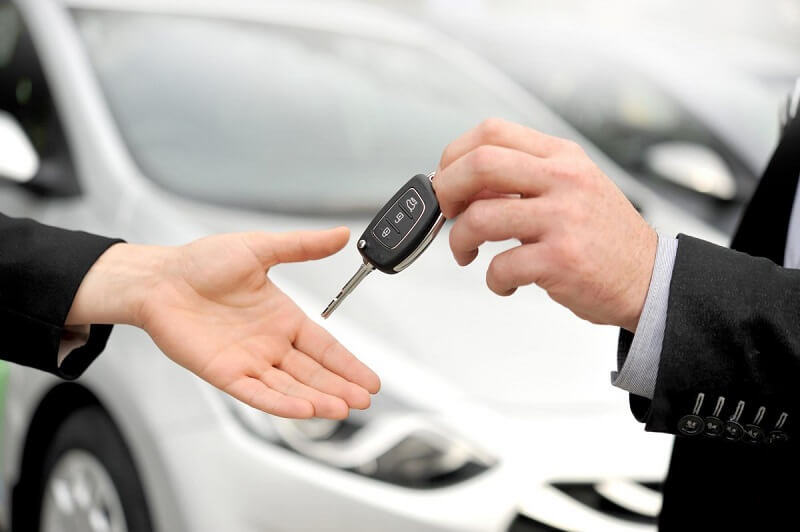 Don't forget about travel insurance to Mexico City
Another tip is to not forget to take international travel insurance to Mexico City, as it is very important and no one should leave the country without one. If you want, read our article about travel insurance for Mexico City and see tips on how to get good insurance at an incredible price. It is super cheap and very worth it.
Where to buy the cheapest tickets for tours and tourist attractions in Mexico City
A good suggestion to save money is to buy tickets, tours and excursions in advance online. It costs a lot less and you don't waste time in lines there in Mexico City. We have done a lot of research and the site that always has the best prices is this Mexico City tickets website. They are the biggest tours tickets website in the world.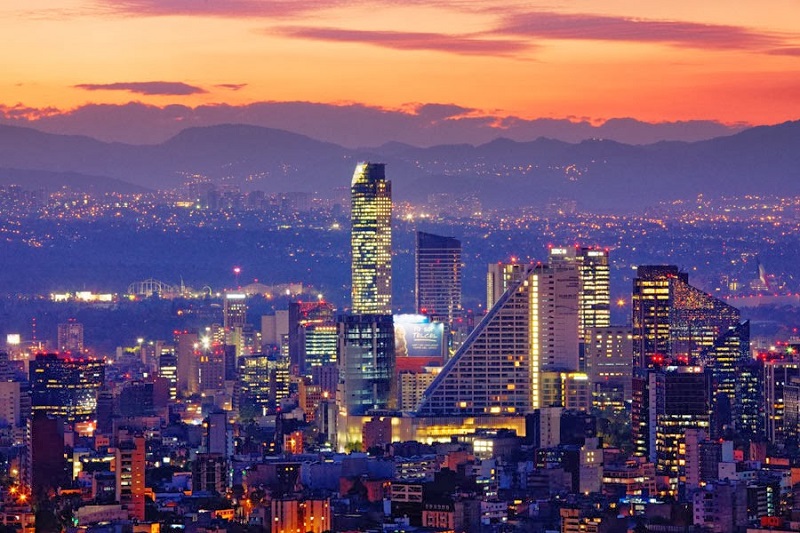 The unmissable tours that cannot be left out of your trip in any way are: the excursion to Isla Mujeres, excursion to X-Caret or Xel-Há (two incredible natural parks), the Coco Bongo party and the excursion to Chichén Itzá, which is one of the seven wonders of the world. It also has the swim with dolphins which is incredible. Virtually all tours pick you up at your hotel and drop you back there.
Other must-see articles from Mexico City: