Discover the best nightclubs in Cancun. When you think of Cancun, you think of incredible parties, with good music and lively people! And that is exactly what happens on nights in this city. While the days there are paradisiacal, perfect for enjoying the beaches, the nights in the city are favorable for those who really like a lot of hype.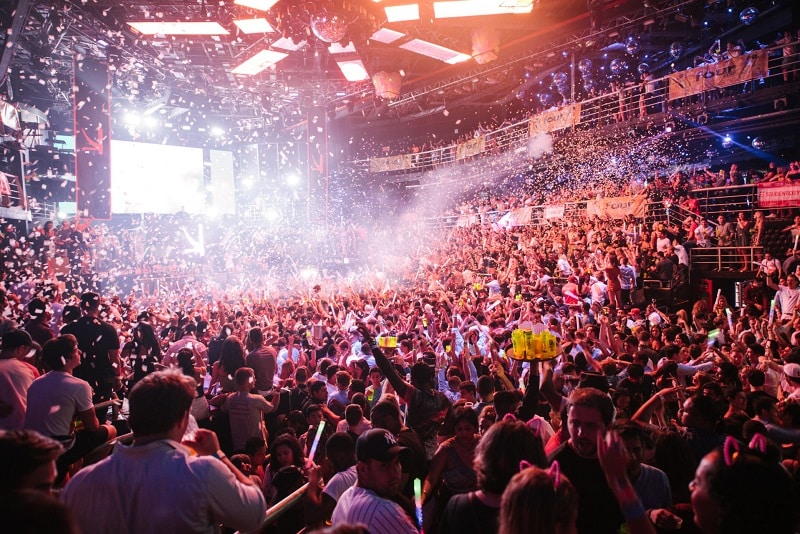 After reading this article, check out our tips about how to save a lot of money on your trip to Cancun. It is the most accessed article on our blog and will help you a lot with all the trip planning. There are several unmissable tips that will save you A LOT of cash and set up your entire trip to Cancun.
General tips on Cancun nightclubs
For young people, Cancun nights are the highlight of the trip, as the clubs there are known for their excitement and joviality! And options abound! Most nightclubs are concentrated at 9.5 km from Boulevard Kukulcan, and parties usually start around midnight and go until the wee hours of the morning. Because it is a very touristy place, buses run all night, so you don't have to worry about how to get back to the hotel. This is also a great option for those who want to stroll outside the Cancun Hotel Zone!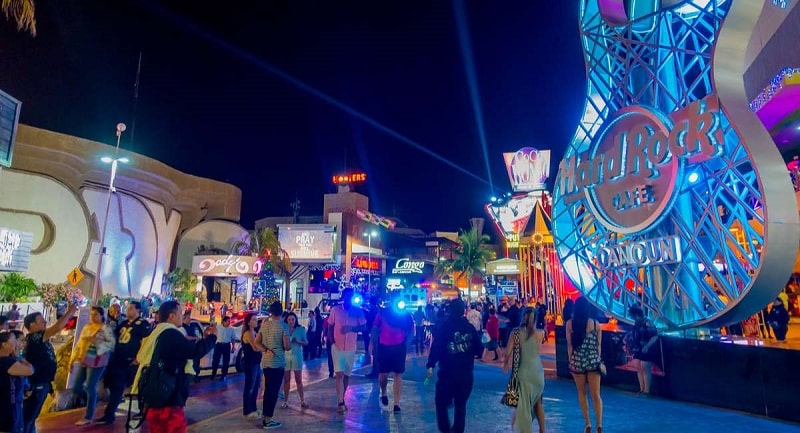 What can be a negative point is the high ticket prices, but it is all inclusive. If you want a different night, full of attractions, lively music and open bar with varied drinks, the investment is worth it! Also read the article Best things to do at night in Cancun.
Coco Bongo nightclub in Cancun
Perhaps the most famous club of the nights in Cancun is Coco Bongo, which became known worldwide due to a scene from the movie "The Mask" that was recorded there! Today, this nightclub hosts shows from several international celebrities, among several incredible unpublished attractions! For sure, you will have an unforgettable night there. The entrance is a bit expensive, but it is in the open bar system. It has the track and cabin option. In the early hours, the nightclub is like a concert hall, with incredible presentations of films that have marked the history. In our opinion, it is Cancun's main club for tourists.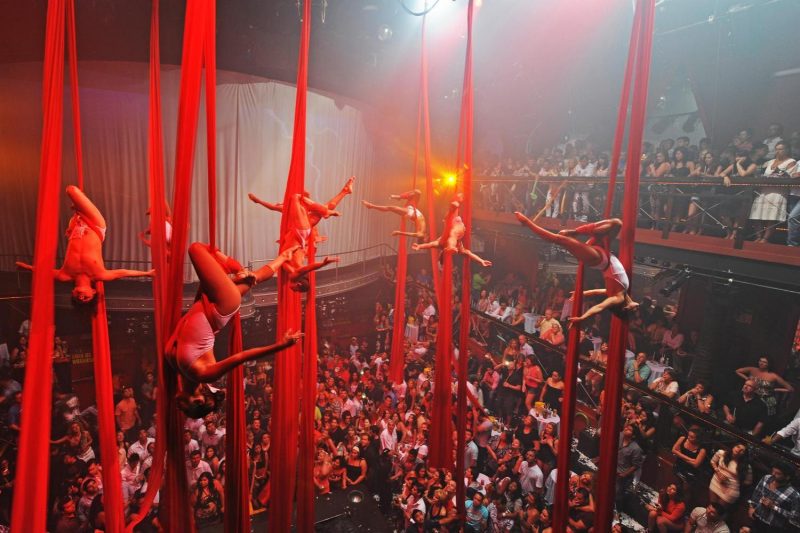 The City nightclub in Cancun
The City is the biggest club in Latin America! Its maximum capacity is 7 thousand people, and the house is always full! Not surprisingly, the nightclub is a very famous spot in Cancun. It receives several international DJs to play in the early hours, like Steve Aoki, and other great singers, like Flo Rida, Akon and Snoop Dog! Two very famous parties at this nightclub are the Spring Break and the bubble bath night. For those who like a nightclub with excellent structure and music, The City is a great option.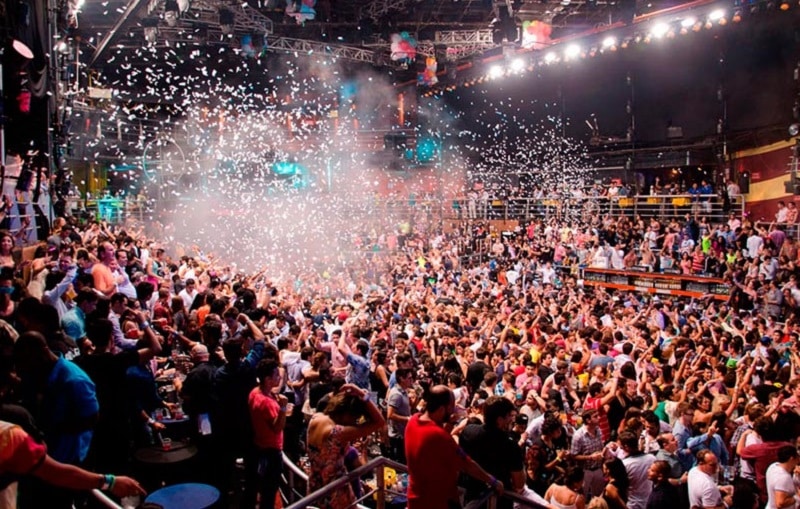 Mandala nightclub in Cancun
Both Mandala and its branch, Mandala Beach Club, are well-structured nightclubs and very much in demand by visitors from all over the world. The first is one of the liveliest environments among nightclubs in Cancun, where you will be able to enjoy the biggest hits of the moment. The Mandala Beach Club, on the other hand, is a party that happens during the day, where there are several parties in pools and jacuzzis.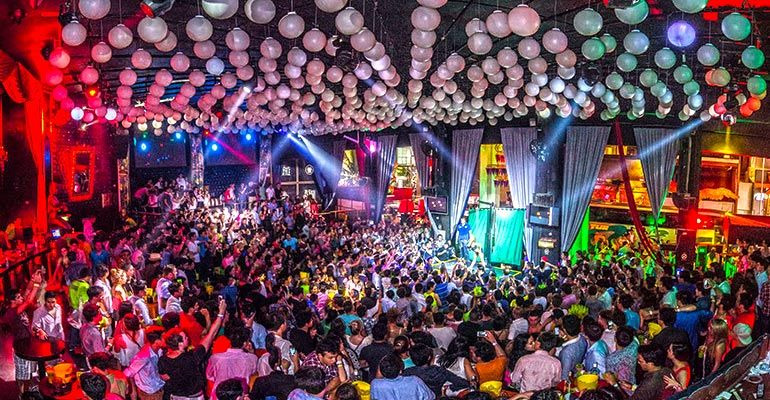 Señor Frog's nightclub and bar in Cancun
Like Coco Bongo, Señor Frog's is a traditional Cancun nightclub. In reality, the establishment is a mix of nightclub, bar and restaurant, so you can do whatever you want inside! The team is super excited and the atmosphere is contagious! The playlist is also quite eclectic and attracts people of all ages. One of the most famous and lively nightclubs in Cancun.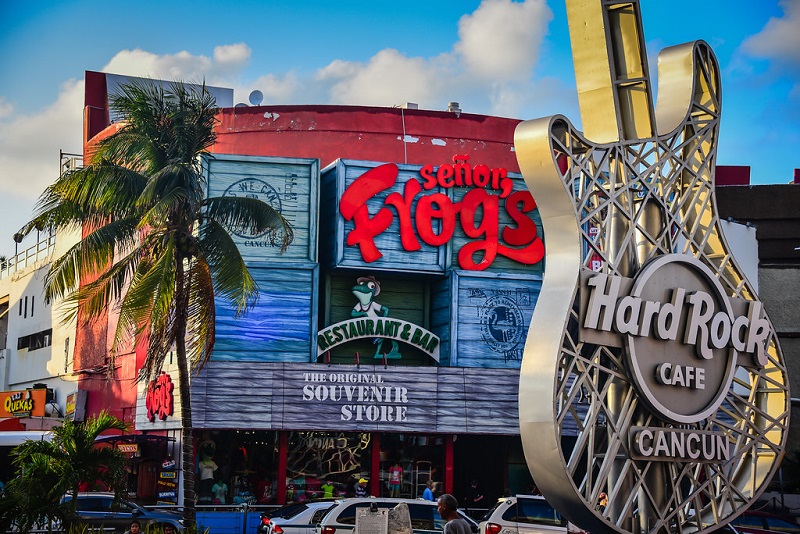 Dady'O nightclub in Cancun
Following with this guide to the best nightclubs in Cancun, let's talk about Dady'O. Located on the magnificent Boulevard Kukulcan, it offers its visitors: a lot of music from the 80s and 90s, a light and effects show, lively DJs, diverse drinks, friendly staff and much more. If you really want to dance and have a different night, this is a highly recommended place in Cancun.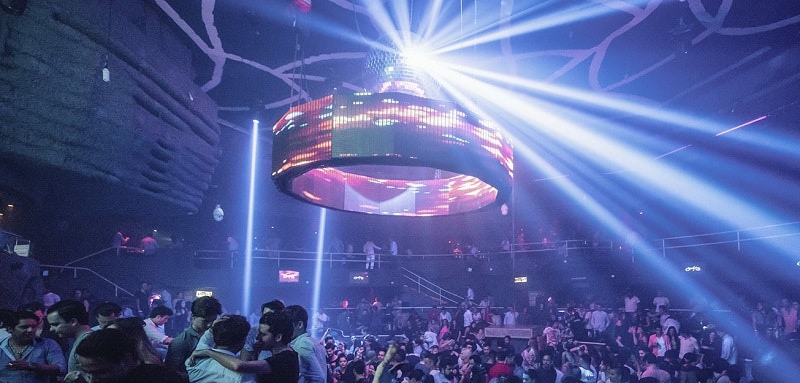 Did you choose your nightclub? Stay on top of MUST-SEE suggestions before you go!
What clothes should I wear? Although each club has a different style and Cancun has tourists from all over the world, we suggest something like dresses and high heels for women and shirts and shoes/sneakers for men;
What is the price of nightclubs? It usually varies a lot, but just to give you an idea, The City is around 60 Mexican pesos and La Vaquita in the range of 40 Mexican pesos;
Is it open bar? Most are, which makes the price of entry quite worth it. But, check this in the chosen nightclub and the party of the day also to not have unforeseen events later;
It is mandatory that the person is 18 years old. In some, the entry of minors is possible with the accompaniment of the parents.
If you drink do not drive!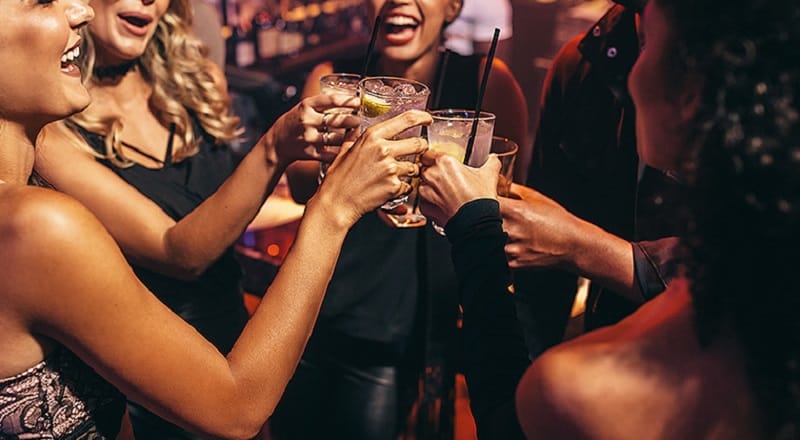 Important tips to enjoy much more your trip to Cancun
Now that we have given you all the tips about the best nightclubs in Cancun, here are some more suggestions that will make your trip even better. Cancun is a big city and its tourist spots and beaches are concentrated in some regions, so being well located makes all the difference. If you haven't already booked your hotel, be sure to check out our article Where to stay in Cancun, with tips from the best regions and also how to get a great hotel at a great price (and find all inclusive hotels and resorts on sale).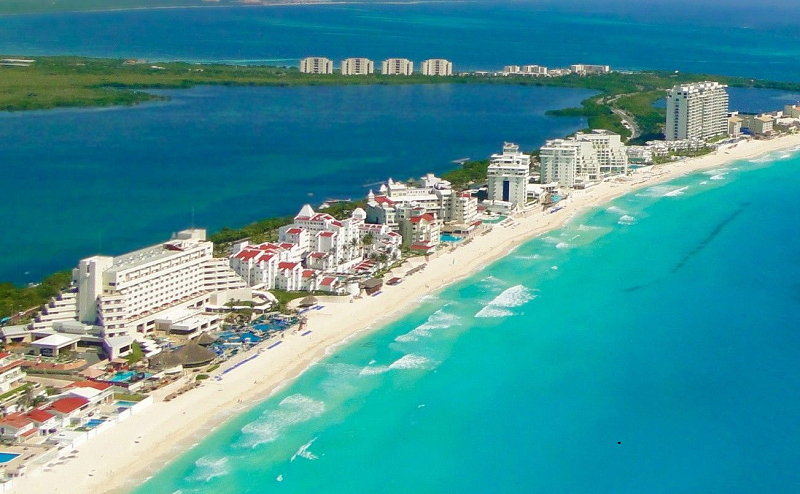 Another good tip is that many people think it is not worthwhile to rent a car in Cancun, but it all depends on how your trip will be. If you are staying at the hotel every day, it really is not worth it. But, if you are going on tours, want to go to shopping malls and tourist spots, they are all a little bit apart and the car is great for getting around.
Even in the hotel zone that has everything there, the distance between the points is great, and without the car you need to take a taxi or public bus. With the car, you have more comfort and freedom, not to mention the economy, because with the value of the transport that you will spend from the airport to the hotel and vice versa, you have already paid the rent of a car for almost 5 days. If you want to know all the tips on the subject and how to get incredible prices, see our full article about how to rent a car in Cancun.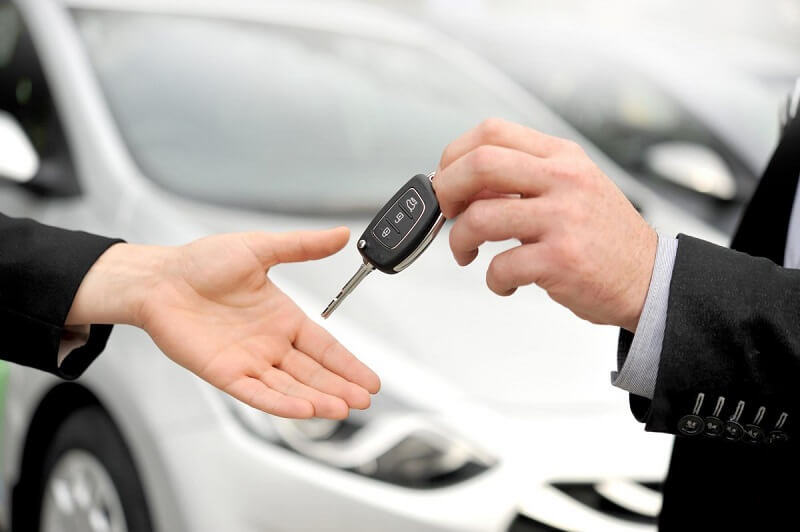 Where to buy the cheapest tickets for tours and tourist attractions in Cancun
A good suggestion to save money is to buy tickets, tours and excursions in advance online. It costs a lot less and you don't waste time in lines there in Cancun. We have done a lot of research and the site that always has the best prices is this Cancun tickets website. They are the biggest tours tickets website in the world.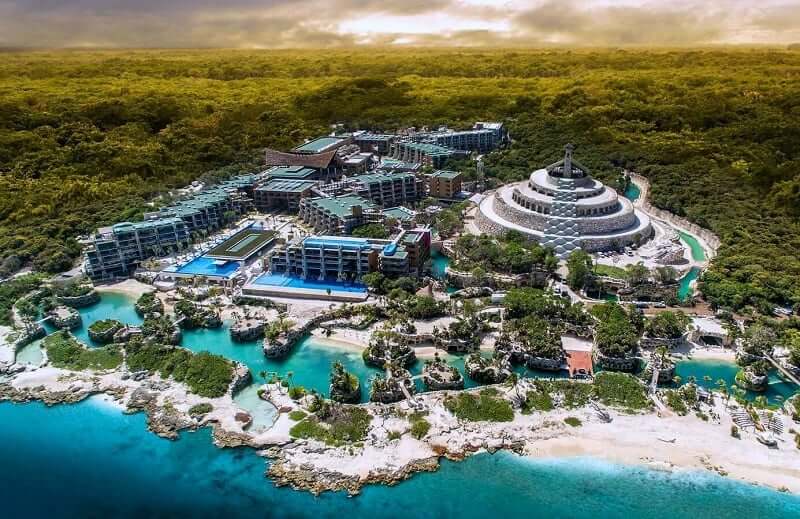 The unmissable tours that cannot be left out of your trip in any way are: the excursion to Isla Mujeres, excursion to X-Caret or Xel-Há (two incredible natural parks), the Coco Bongo party and the excursion to Chichén Itzá, which is one of the seven wonders of the world. It also has the swim with dolphins which is incredible. Virtually all tours pick you up at your hotel and drop you back there.
Don't forget about travel insurance to Cancun
Another tip is to not forget to take international travel insurance to Cancun, as it is very important and no one should leave the country without one. If you want, read our article about travel insurance for Cancun and see tips on how to get good insurance at an incredible price. It is super cheap and very worth it.
How to use your cell phone in Cancun
Being able to use the Internet from your cell phone in Cancun is very worthwhile. The tourist attractions, restaurants, shopping malls and beaches have great applications. In addition, you save by not having to rent a GPS for the car with the rental company, you can search the addresses and times of the places, see the weather forecast to plan for the tours and beaches, stay connected with everyone through applications and post your photos of Cancun on social networks.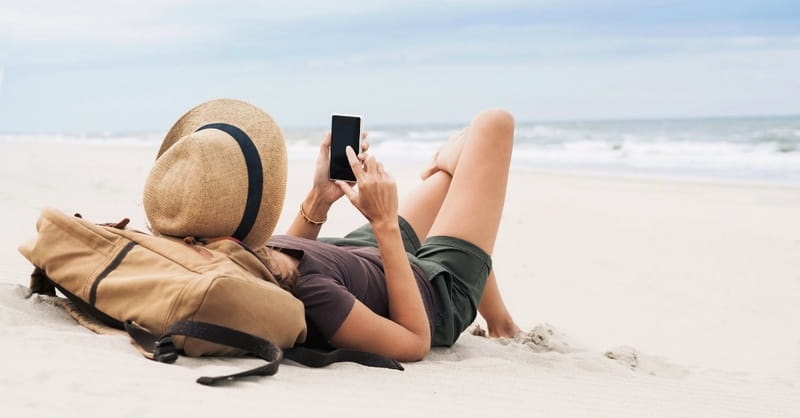 If you want, see all our tips to use your cell phone in Cancun. It's super cheap and you'll be able to use your cell phone all day and anywhere. And, you can also search all about the best nightclubs in Cancun for when you're there.
Other must-see articles from Cancun: