See which are the best tours in Cancun. Stay on top of great suggestions of must-see places for your trip. There are several tours in Cancun – properly speaking – and in neighboring cities – such as Tulum and Los Cabos. So, follow the text to the end and find out which ones are each.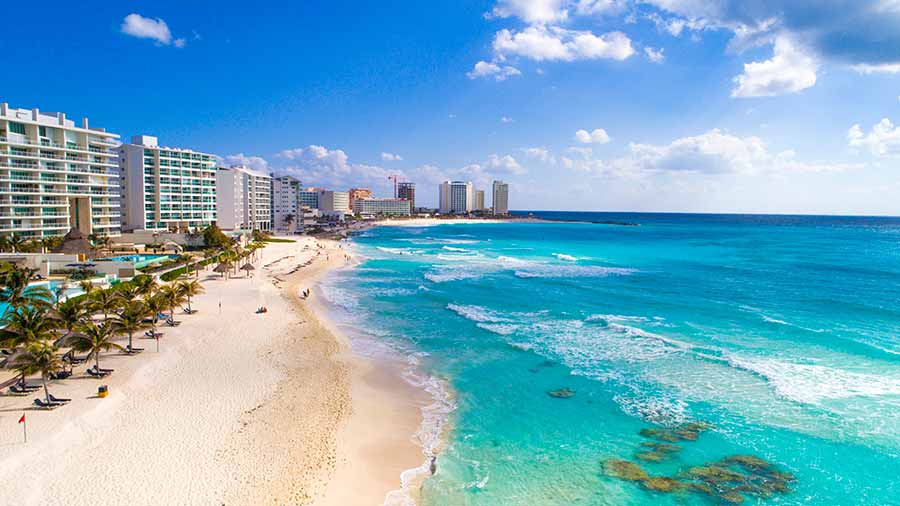 After reading this article, check out our tips about how to save a lot of money on your trip to Cancun. It is the most accessed article on our blog and will help you a lot with all the trip planning. There are several unmissable tips that will save you A LOT of cash and set up your entire trip to Cancun.
The best and unmissable tours in Cancun
1) Riviera Maya
Riviera Maya is an extremely touristic region located just a few kilometers south of Cancun. It is there that Carmen Beach, the ruins of Tulum, the island of Cozumel are found, among other wonderful beaches! You definitely cannot miss a visit to Riviera Maya when you are in Cancun! We will talk more below about each of these tours in this region.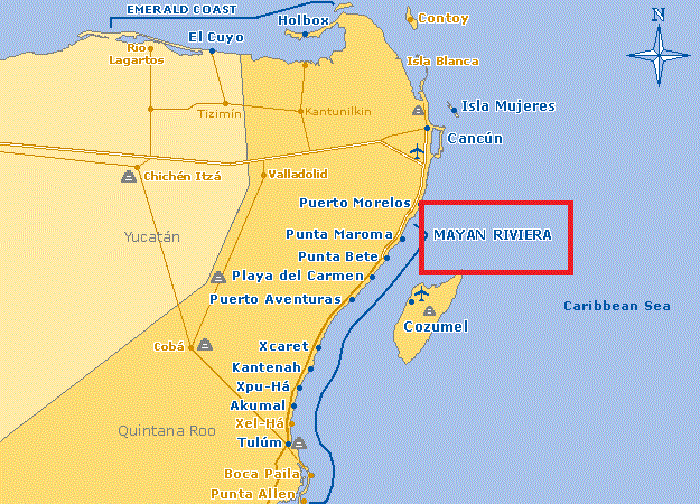 – Tulum ruins
Tulum ruins is an archaeological site near Cancun where you can visit ruins of the Mayan civilization. At the site, there was a port city that was an important commercial hub at the time. And the view you will have of the sea is chilling! From Cancun to Tulum it is a 2 or 3 hour drive, which will be worthwhile, since the landscape is breathtaking. The region is small, but you can enjoy eating in one of the delicious restaurants and bars in the surroundings.
The ticket is cheap, it costs around 20 pesos! This, for sure, is one of the best tours in Cancun.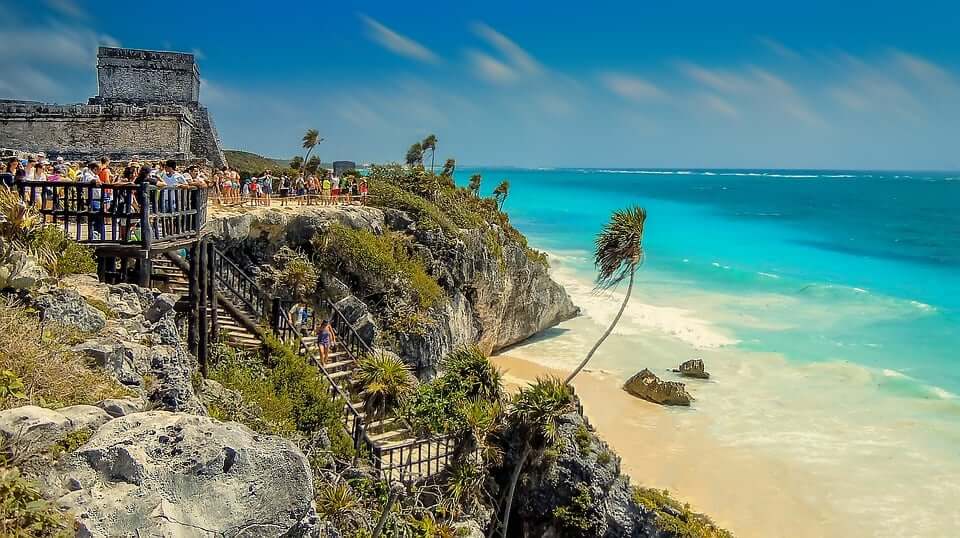 – Pyramids of Cobá
Cobá, like Tulum and Chichén Itzá, is one of the memories of the Mayan civilization. The city was abandoned for many years, and because of that, the bush covered most of the ruins, giving an even more rustic and old look to the place.
The main attraction of the ancient Mayan city is the Nohoch Mul pyramid, which is 42 meters high, 12 more than that of Chichén Itzá. However, there are other remnants of impressive ruins scattered around the site that you can access by bike, walking or even taxi.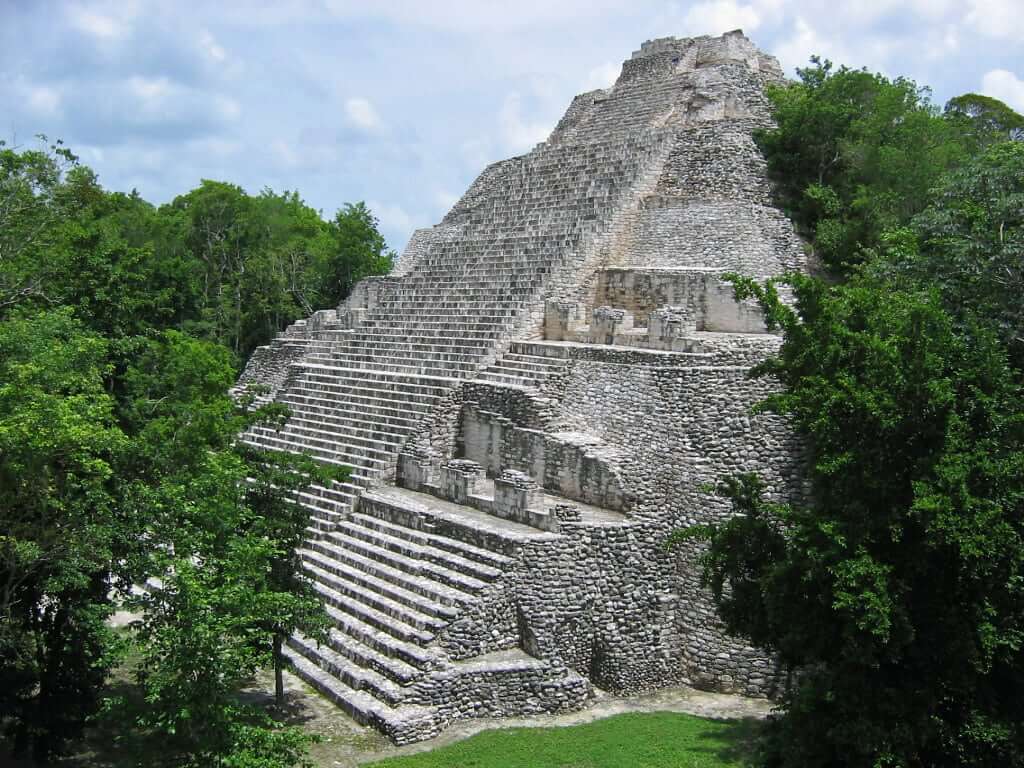 – Secret River
This is the ideal tour for nature lovers! It is an underground river about 600 meters long, located in Riviera Maya. Open to the public in 2009, this is still not one of the most popular tourist attractions for those who go to Cancun. However, it is just a wonderful tour!
The place is still known as a crystal museum, precisely because of the opportunity to walk in the crystalline and blessed waters of the river, also sacred to the then citizens of the Mayan civilization. This is a tour that definitely cannot be missed on your trip!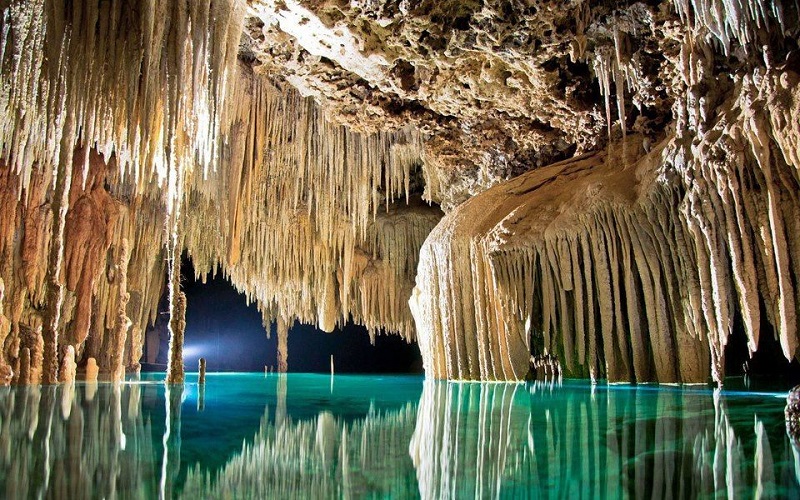 – Akumal Beach (Playa Akumal)
Known as the turtle beach, this is the ideal setting for diving, relaxing and enjoying a beautiful sunset. The beach is located halfway to the Tulum Ruins and also the famous Xel-Há water park. So, on the same day you can enjoy at least two of these attractions.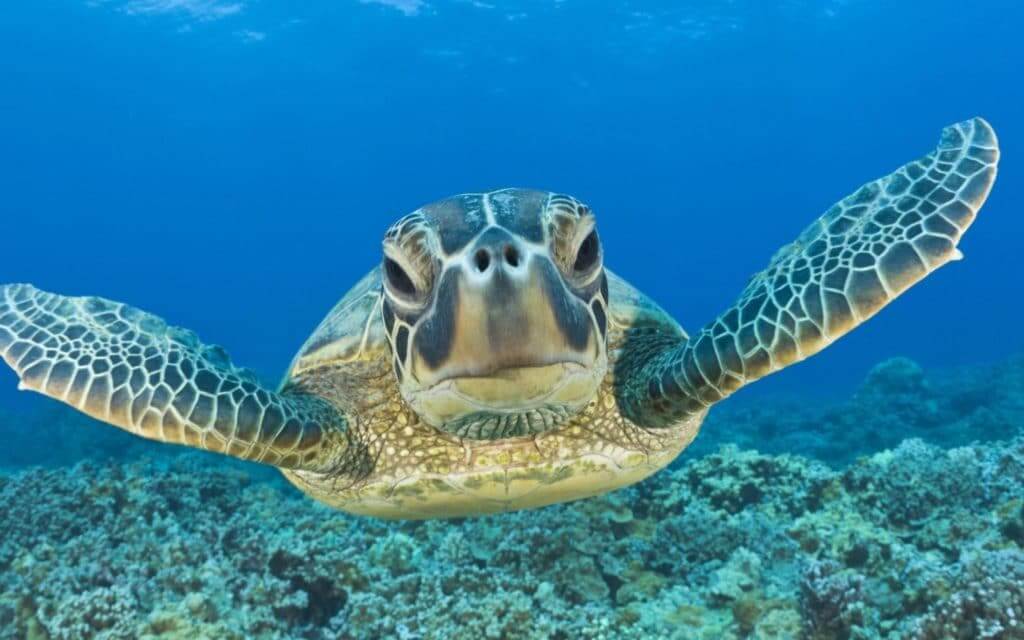 The beach is about 100 kilometers from the Hotel Zone, so we recommend that you rent a car to go there. If you want to enjoy other tours in Riviera Maya, having your own car will give you more autonomy and freedom during the trip. Check out our tips on cheap car rentals in Cancun with everything you need to know about it.
– Carmen Beach (Playa del Carmen)
Close to the city of Cancun, you will find the famous Carmen Beach, one of the most popular destinations for tourists due to the breathtaking scenery and the inexplicable tranquility of the place! Like Cancun, Carmen Beach is a popular destination, but with a more natural and intimate style compared to its neighbor.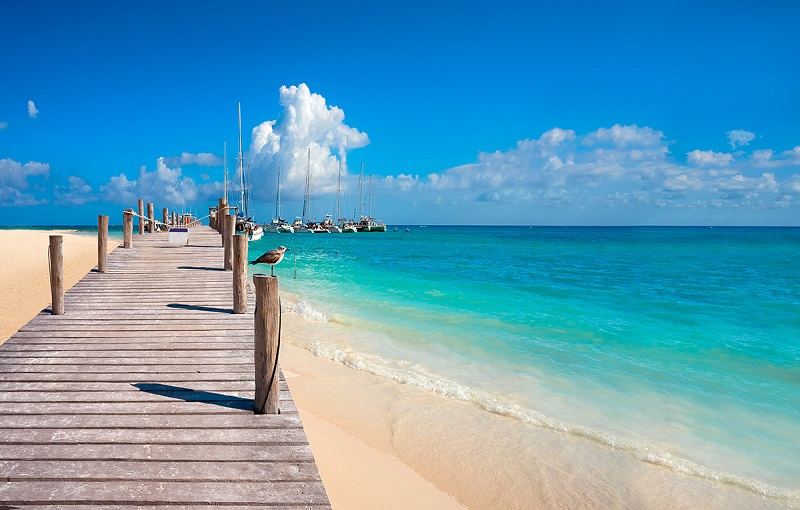 There, you will be able to walk peacefully, swim in the peaceful green sea, dive, enjoy the scenery and also stroll along the charming 5th Avenue, which is simply the heart of Carmen Beach. It is right there where most of the restaurants, bars and shops in the city are located. One of the most recommended tours in Cancun.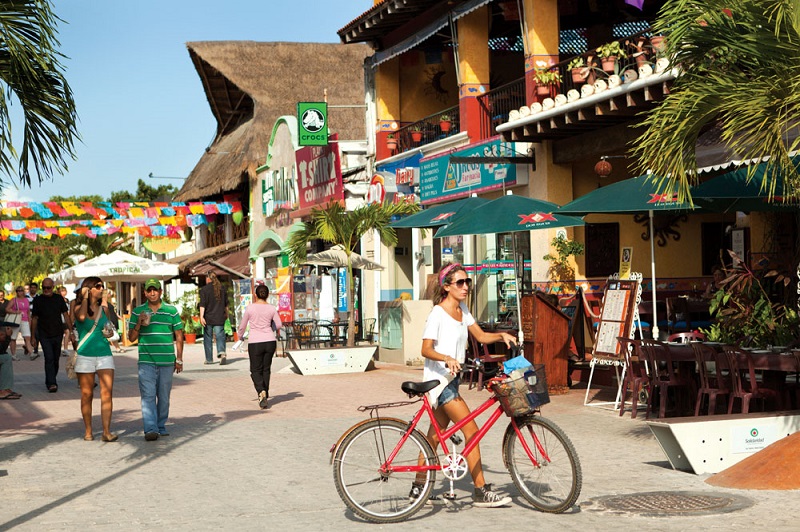 2) Yucatán Peninsula
– Chichén-Itzá
As one of the seven wonders of the world, the tour to Chichen-Itzá cannot be left out of the list of best things to do in Cancun. This archaeological site will take you directly to the ancient times of the Mayan civilization, which lived in what today is Mexico between the centuries 1000 BC and 900 AD.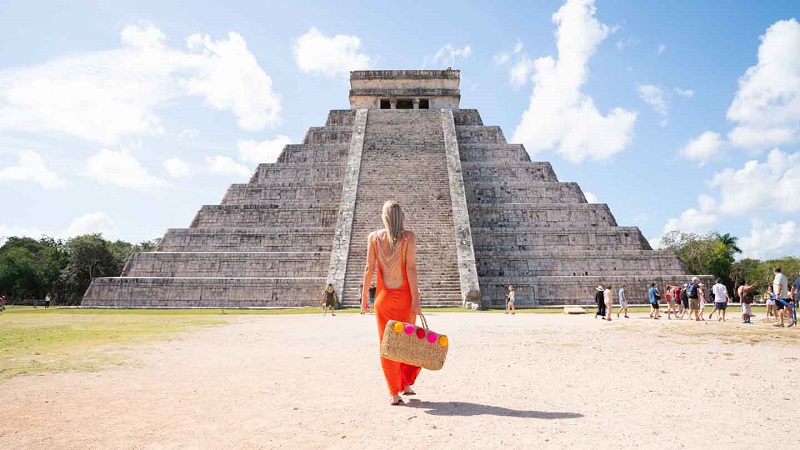 This is an unmissable tour, as the energy of the place is simply inexplicable! The main attraction is the Kukulcán Pyramid, where the Mayans played ball games among other activities. It is there that everyone takes thousands of photos. There, they also sell a lot of Mayan handicrafts, which are worthwhile.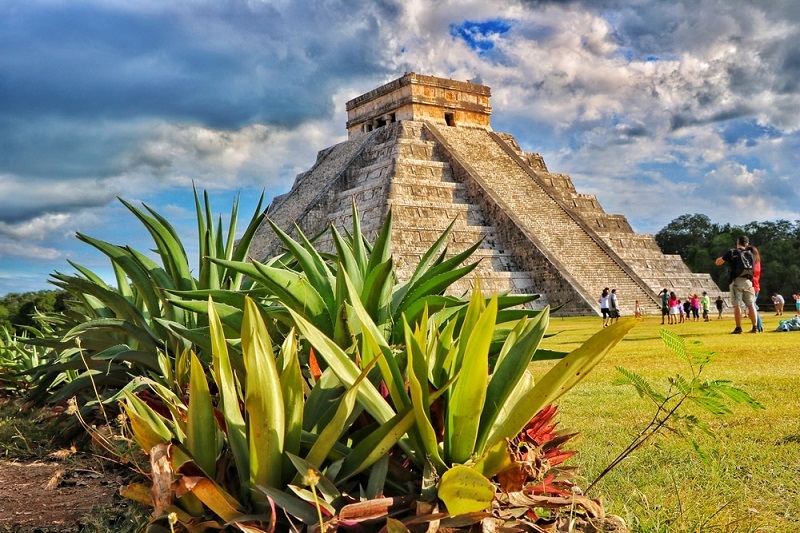 Visiting hours are between 8 am and 5 pm, and tickets for the tours cost around 80 Mexican pesos. When going to Chichén-Itzá, don't forget to go in fresh clothes, carrying a hat, sunscreen and lots of water. The entrance to the park is paid, but it is a very low price. By car, it usually takes about 3 hours to travel, without any stop. But, it is nice to stop and visit some tourist places.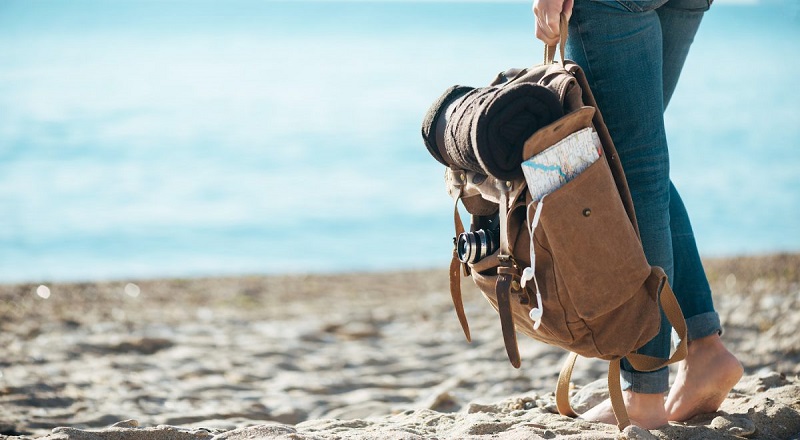 3) Isla Mujeres
– Isla Mujeres Beaches
Very close to Cancun is the famous Isla Mujeres, a small island paradise that is very popular with tourists who want to be close to nature and discover new Caribbean beaches. There, you can either relax or enjoy more exciting activities, such as diving, parties, parks and the underwater museum.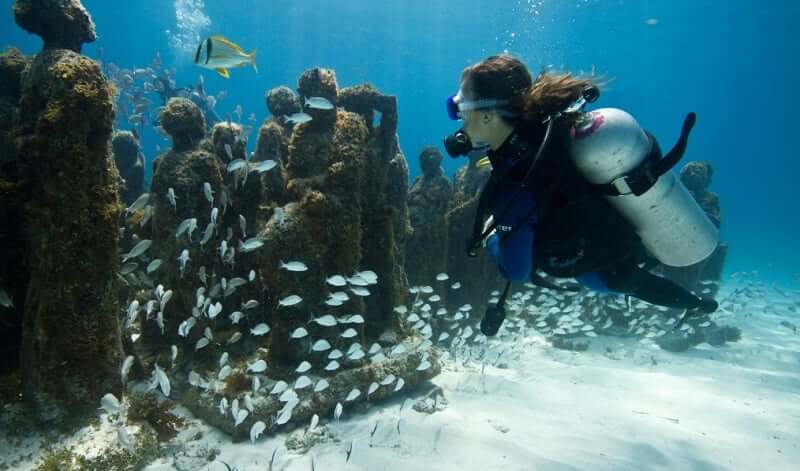 There are several boat trips with parties and stops to dive with the animals. To get to the island, you need a boat. All hotels sell this tour, which is worth including on your list of best tours in Cancun.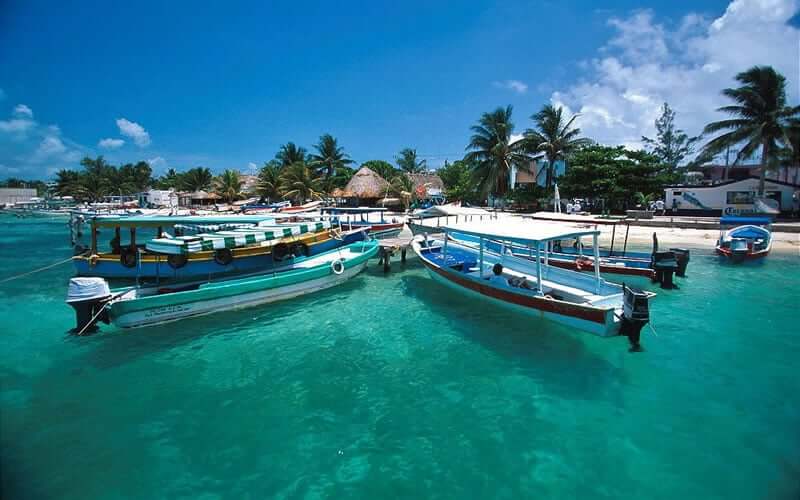 -North Beach (Playa Norte)
This is perhaps one of the most beautiful beaches on Isla Mujeres. The sea is calm, crystal clear and the landscape is just wonderful. Staying for a day at North Beach is ideal, as soon as you arrive, you will not want to leave. Many people, when planning their trip to Cancun, do not consider going to this beach, but it is an amazing trip that is well worth it.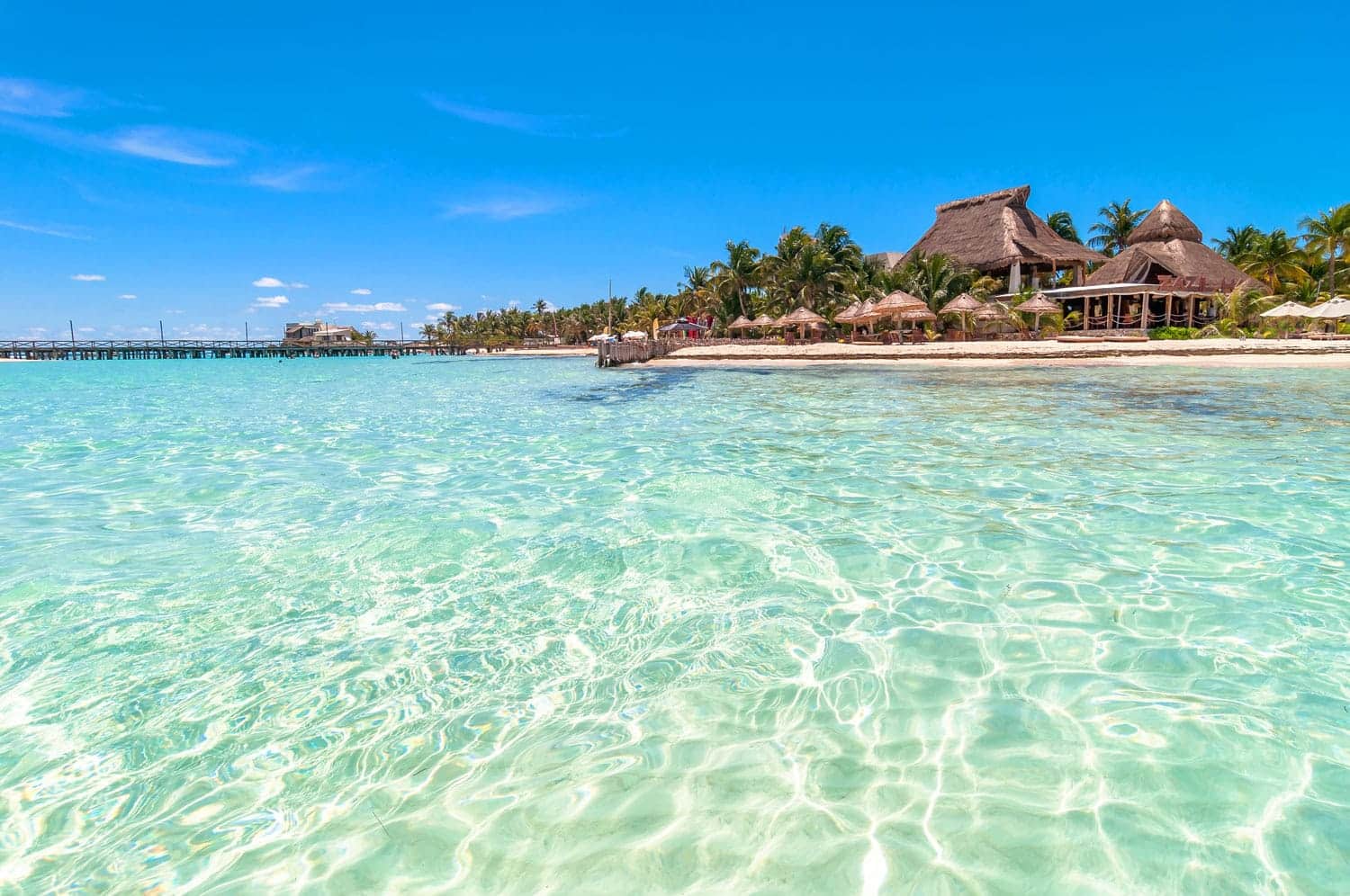 Important tips to enjoy much more your trip to Cancun
Now that we have given you all the tips about the best tours in Cancun, here are some more suggestions that will make your trip even better. Cancun is a big city and its tourist spots and beaches are concentrated in some regions, so being well located makes all the difference. If you haven't already booked your hotel, be sure to check out our article Where to stay in Cancun, with tips from the best regions and also how to get a great hotel at a great price (and find all inclusive hotels and resorts on sale).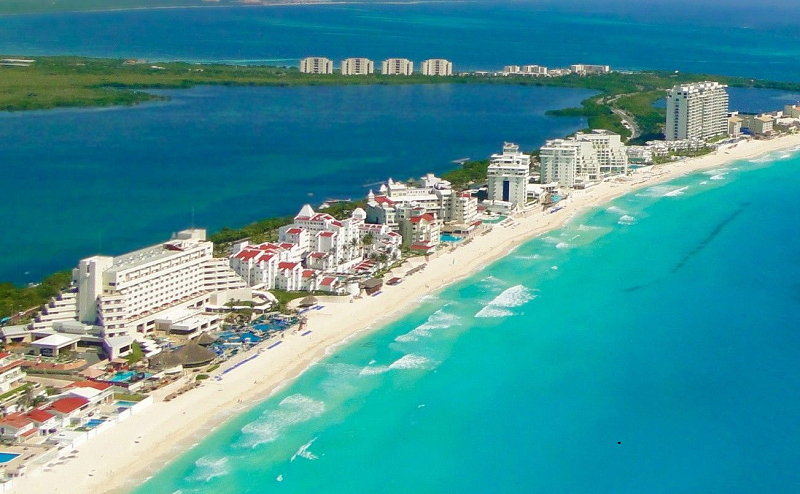 Another good tip is that many people think it is not worthwhile to rent a car in Cancun, but it all depends on how your trip will be. If you are staying at the hotel every day, it really is not worth it. But, if you are going on tours, want to go to shopping malls and tourist spots, they are all a little bit apart and the car is great for getting around.
Even in the hotel zone that has everything there, the distance between the points is great, and without the car you need to take a taxi or public bus. With the car, you have more comfort and freedom, not to mention the economy, because with the value of the transport that you will spend from the airport to the hotel and vice versa, you have already paid the rent of a car for almost 5 days. If you want to know all the tips on the subject and how to get incredible prices, see our full article about how to rent a car in Cancun.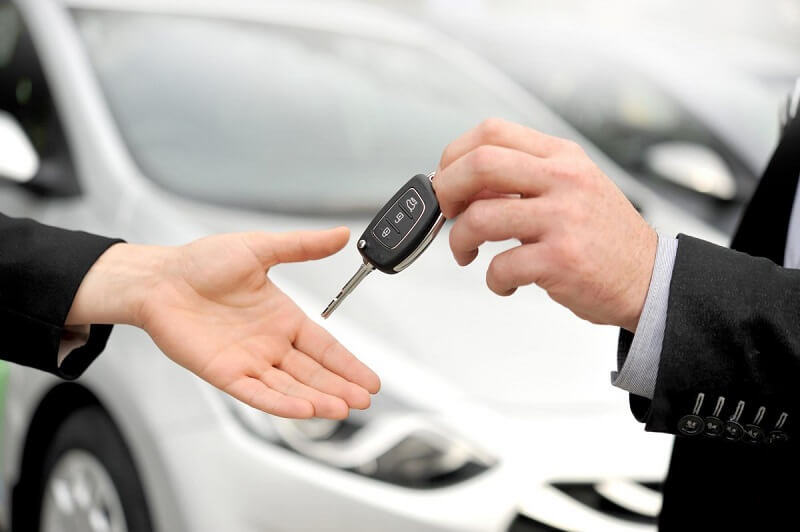 Where to buy the cheapest tickets for tours and tourist attractions in Cancun
A good suggestion to save money is to buy tickets, tours and excursions in advance online. It costs a lot less and you don't waste time in lines there in Cancun. We have done a lot of research and the site that always has the best prices is this Cancun tickets website. They are the biggest tours tickets website in the world.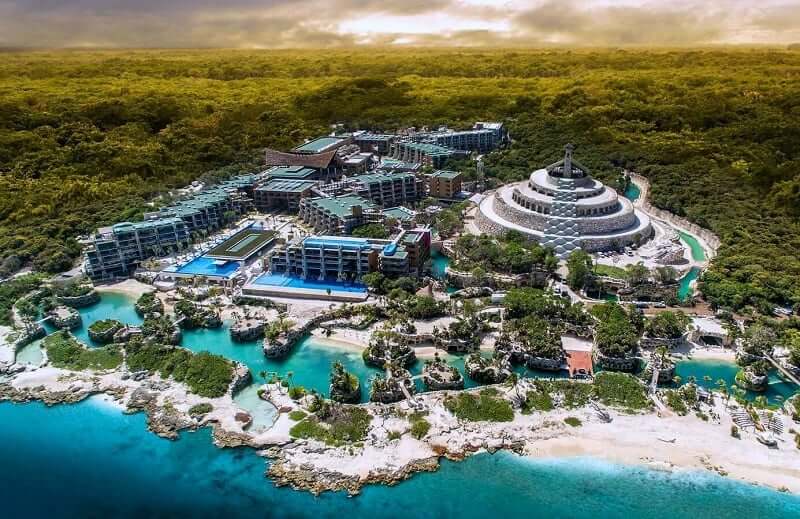 The unmissable tours that cannot be left out of your trip in any way are: the excursion to Isla Mujeres, excursion to X-Caret or Xel-Há (two incredible natural parks), the Coco Bongo party and the excursion to Chichén Itzá, which is one of the seven wonders of the world. It also has the swim with dolphins which is incredible. Virtually all tours pick you up at your hotel and drop you back there.
Don't forget about travel insurance to Cancun
Another tip is to not forget to take international travel insurance to Cancun, as it is very important and no one should leave the country without one. If you want, read our article about travel insurance for Cancun and see tips on how to get good insurance at an incredible price. It is super cheap and very worth it.
How to use your cell phone in Cancun
Being able to use the Internet from your cell phone in Cancun is very worthwhile. The tourist attractions, restaurants, shopping malls and beaches have great applications. In addition, you save by not having to rent a GPS for the car with the rental company, you can search the addresses and times of the places, see the weather forecast to plan for the tours and beaches, stay connected with everyone through applications and post your photos of Cancun on social networks.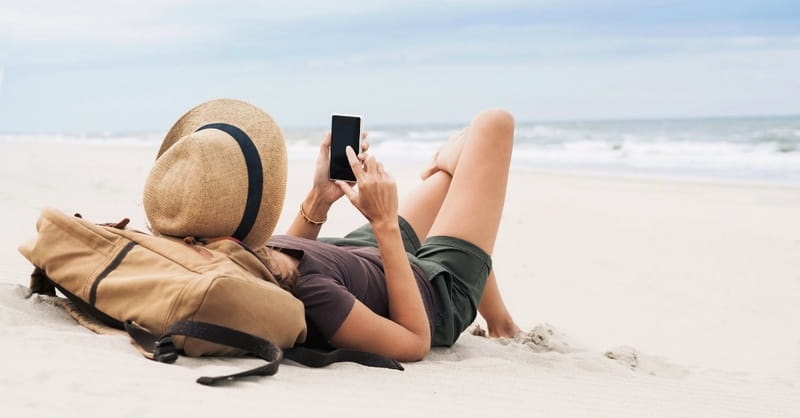 If you want, see all our tips to use your cell phone in Cancun. It's super cheap and you'll be able to use your cell phone all day and anywhere. And, you can also search all about the best tours in Cancun for when you're there.
Other must-see articles from Cancun: