See the best things to do in Los Cabos with kids. Stay on top of great tips for tours and attractions to enjoy with the little ones there. Planning a trip with a child requires that you choose some interesting places for them and the adults to have fun together. Therefore, this article will present 7 of them that are great and will make everyone happy on a trip through this city in Mexico. Enjoy!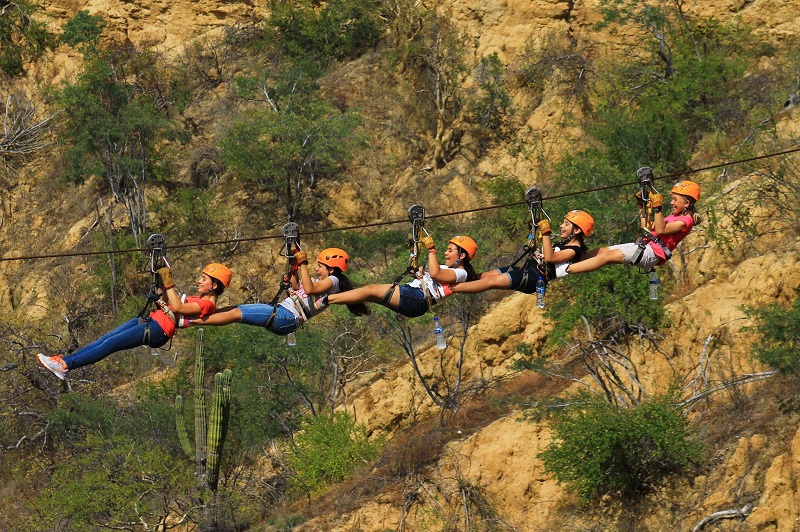 After reading this article, check out our tips about how to save a lot of money on your trip to Los Cabos. It is the most accessed article on our blog and will help you a lot with all the trip planning. There are several unmissable tips that will save you A LOT of cash and set up your entire trip to Los Cabos.
Trip to Cabo Pulmo National Marine Park with kids
The first tip of the best things to do in Los Cabos with kids is a trip to the magnificent Cabo Pulmo National Marine Park. Famous for being one of the best parks in the world, it is that attraction where you will have the chance to observe marine animals, in their various species. There, in addition to the well-known fish, you'll come across stingrays – which jump out of the sea and become magnificent scenarios for photographs taken by tourists on a tour of the locality. If you're with the little ones, this is an essential tourist spot for your itinerary!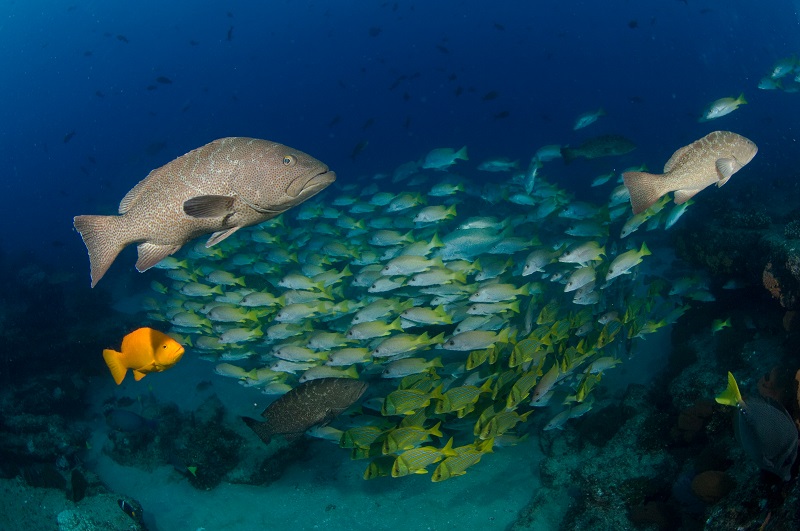 Golf game in Los Cabos with kids
The second best thing to do in Los Cabos with kids is to play golf. There's nothing better than a good round of golf to relax and have fun, right? So, know that you'll come across several incredible courses along the north of Cabo Lucas, where you can practice the activity in style with family or friends. For golf lovers on duty, we've already anticipated, you'll be delighted with the beauty and structure that these areas provide to their patrons.

Boat or catamaran trip in Los Cabos with kids
Continuing this article on the best things to do in Los Cabos with kids, we're going on a boat ride or a catamaran, which is a super cool activity and that children usually enjoy a lot. For those who don't know, the sea in Los Cabos is perfect for tours like this, so if you have the opportunity and time, we're sure you'll love it. The nice thing is that along the way you'll have the chance to keep in direct contact with nature, see the marine life up close among the reefs, take beautiful photos to remember the trip etc. It's awesome!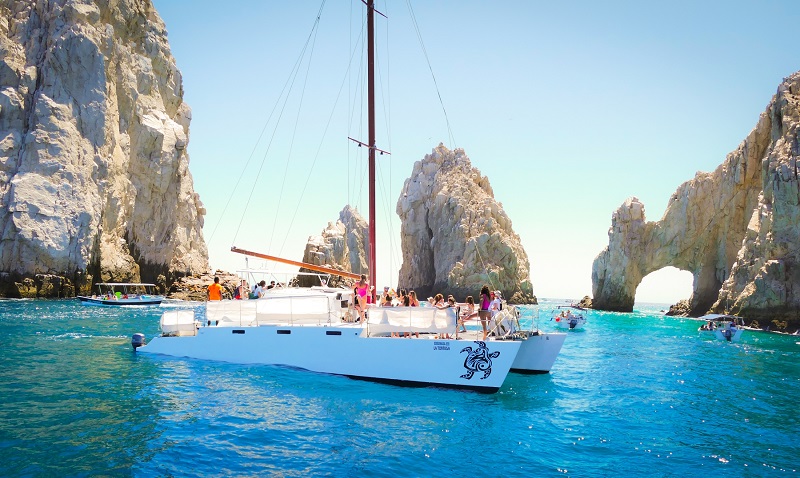 Visit to the beaches of Los Cabos with kids
The fourth tip in this cool things to do with kids guide is the wonderful beaches of Los Cabos. Before anything else, know that there you will come across several of them, for all tastes and profiles. However, here are 3 that are perfect for family travel. Are they:
Palmilla Beach – Located in San Jose del Cabo, it is very good, familiar, with a perfect sea for enjoying and diving. One of the advantages is that it has street vendors renting chairs and umbrellas. The only downside to this beach is that it doesn't have options for eating and drinking. So, our golden tip is that you take a thermal bag with snacks and drinks to spend the day there.
Chileno Bay Beach – Located in Cabo San Lucas, it is very familiar and quiet. There, expect to see a very pleasant sea, fine white sand, parking connected to the beach and much more. An unmissable tip is to take a snorkel to see the various fish that this beach is home to.
Lover's Beach – Located between San Jose del Cabo and Cabo San Lucas, it is considered a postcard there, with one of the most beautiful landscapes in the city. To find it in this region is simple, just go by boat to the El Arco rock formation – this being one of the main tourist attractions in Los Cabos.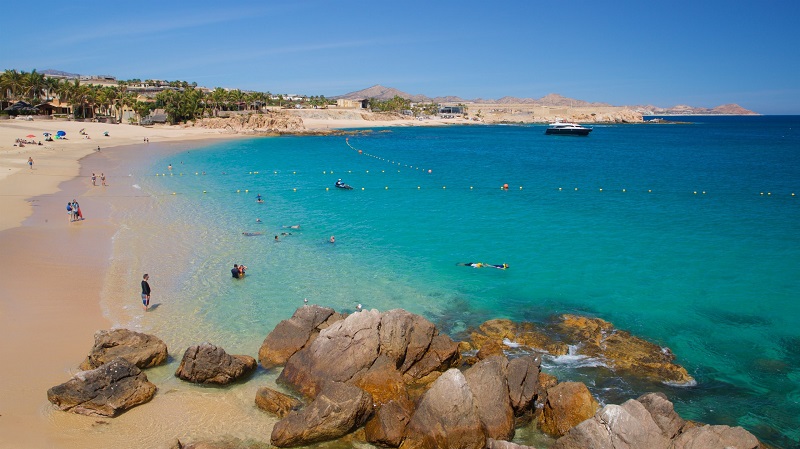 Lodgings on a trip to Los Cabos with kids
Since we're talking about traveling with kids, there's nothing better than knowing the main hotels recommended for trips in this profile, right? So, know that our recommendations for anyone heading to Los Cabos are: Hyatt Ziva – All Inclusive (with kids area, space with games for young people, swimming pools, etc.) and One&Only Palmilla (with brightly colored rooms, recreation for the little ones, swimming pools etc.).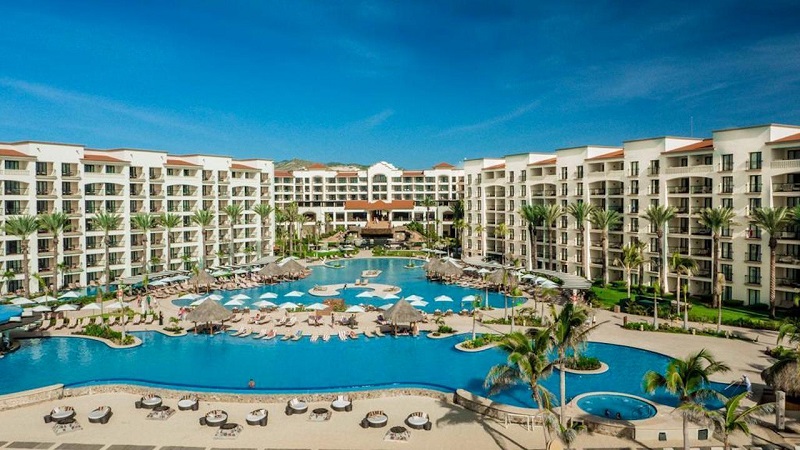 Restaurants on a trip to Los Cabos with kids
Continuing with this guide for a trip with kids, we can't fail to add some nice restaurants here for you to visit in Los Cabos. And, our indications are: De Cortez (in the Los Cabos Corridor) – with an elegant and romantic atmosphere, specializing in special cuts of meat and seafood, Arbol (in Las Ventanas al Paraíso) – with the best of traditional cuisine Mexican and El Farallon (in Cabo San Lucas) – with one of the most beautiful views in the city and a very varied menu (meat, fish, seafood etc.). The 3 are excellent, very high quality and satisfy both adults and little ones!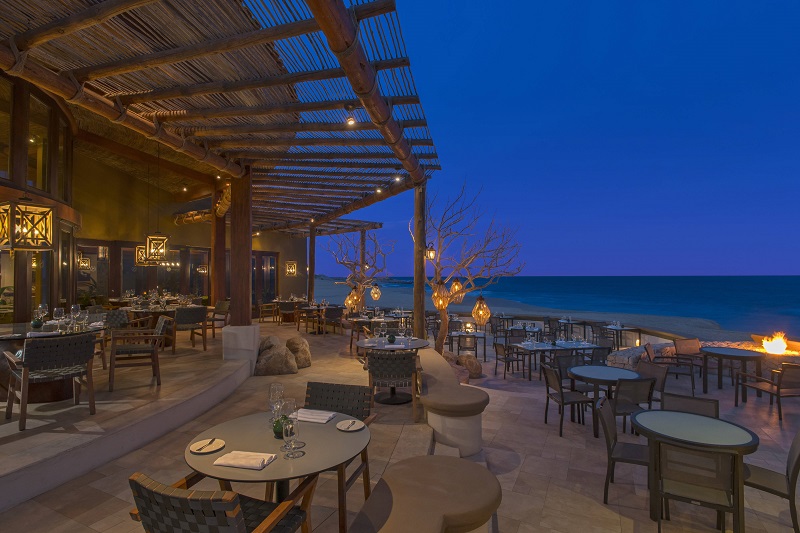 Fun on the Monstro zipline in Los Cabos with kids
The last suggestion in this text for the best things to do in Los Cabos with kids is to enjoy the Monstro zipline. Situated in a park 20 minutes from Cabo San Lucas, it is amazing. There, fun, entertainment and adrenaline are certainly not lacking. One of the cool points of the zipline is that it supports up to 4 people, so, depending on the family, everyone can be on the same tour. If you like a bit of excitement, it's well worth including this visit in your Los Cabos travel schedule!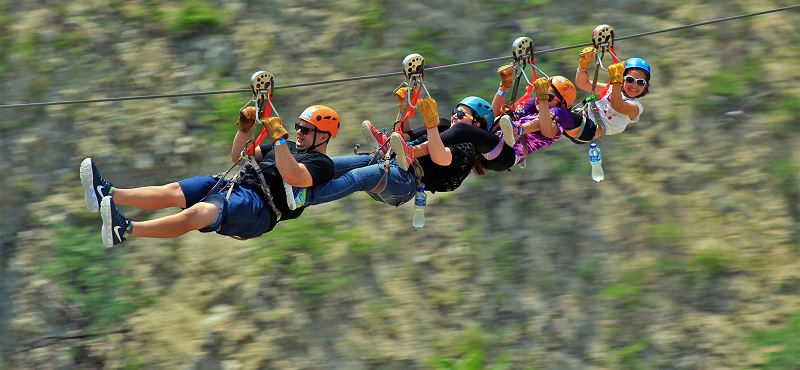 How to use your cell phone in Los Cabos
Being able to use the Internet from your cell phone in Los Cabos is very worthwhile. The tourist attractions, restaurants, shopping malls and beaches have great applications. In addition, you save by not having to rent a GPS for the car with the rental company, you can search the addresses and times of the places, see the weather forecast to plan for the tours and beaches, stay connected with everyone through applications and post your photos of Los Cabos on social networks.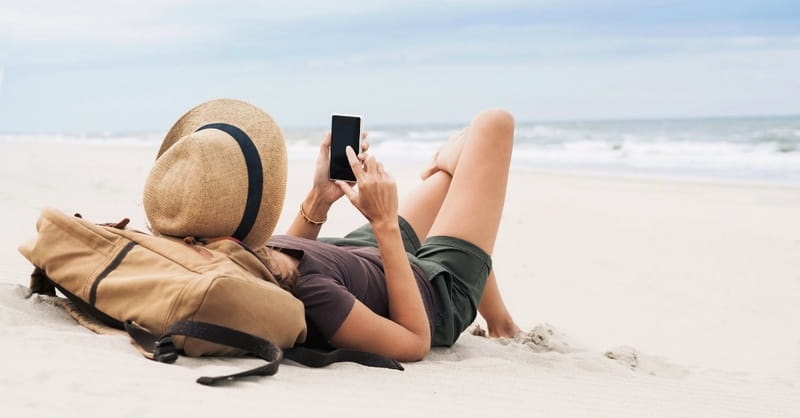 If you want, see all our tips to use your cell phone in Los Cabos. It's super cheap and you'll be able to use your cell phone all day and anywhere. And, you can also search all about the best things to do in Los Cabos with kids for when you're there.
Important tips to enjoy much more your trip to Los Cabos
Now that we have given you all the tips about the best things to do in Los Cabos with kids, here are some more suggestions that will make your trip even better. Los Cabos is a big city and its tourist spots and beaches are concentrated in some regions, so being well located makes all the difference. If you haven't already booked your hotel, be sure to check out our article Where to stay in Los Cabos, with tips from the best regions and also how to get a great hotel at a great price (and find all inclusive hotels and resorts on sale).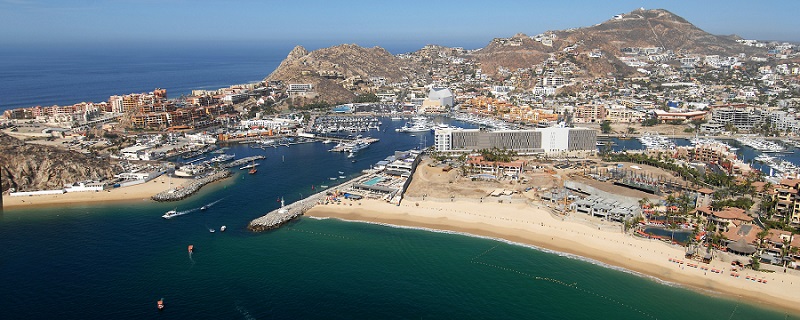 Another good tip is that many people think it is not worthwhile to rent a car in Los Cabos, but it all depends on how your trip will be. If you are staying at the hotel every day, it really is not worth it. But, if you are going on tours, want to go to shopping malls and tourist spots, they are all a little bit apart and the car is great for getting around.
Even in the hotel zone that has everything there, the distance between the points is great, and without the car you need to take a taxi or public bus. With the car, you have more comfort and freedom, not to mention the economy, because with the value of the transport that you will spend from the airport to the hotel and vice versa, you have already paid the rent of a car for almost 5 days. If you want to know all the tips on the subject and how to get incredible prices, see our full article about how to rent a car in Los Cabos.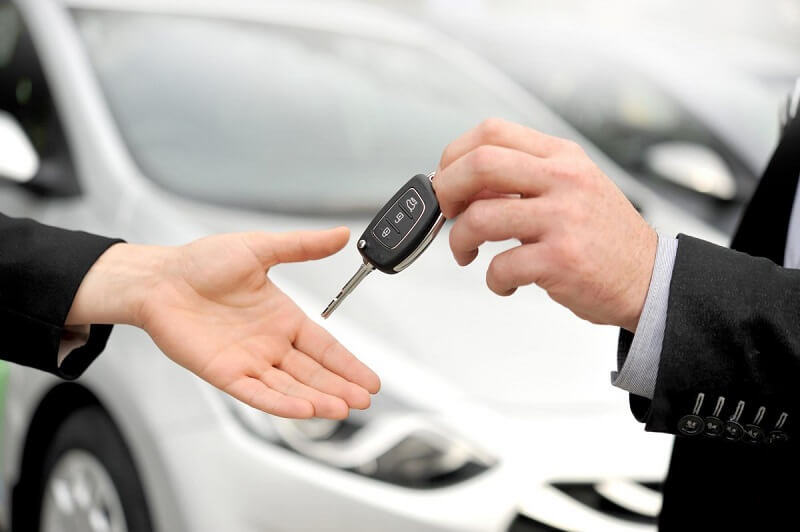 Don't forget about travel insurance to Los Cabos
Another tip is to not forget to take international travel insurance to Los Cabos, as it is very important and no one should leave the country without one. If you want, read our article about travel insurance for Los Cabos and see tips on how to get good insurance at an incredible price. It is super cheap and very worth it.
Where to buy the cheapest tickets for tours and tourist attractions in Los Cabos
A good suggestion to save money is to buy tickets, tours and excursions in advance online. It costs a lot less and you don't waste time in lines there in Los Cabos. We have done a lot of research and the site that always has the best prices is this Los Cabos tickets website. They are the biggest tours tickets website in the world.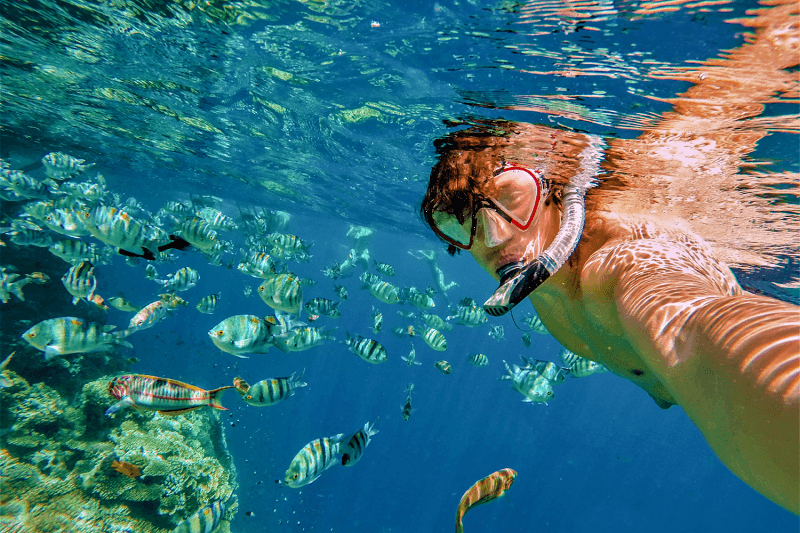 The unmissable tours that cannot be left out of your trip in any way are: the excursion to Isla Mujeres, excursion to X-Caret or Xel-Há (two incredible natural parks), the Coco Bongo party and the excursion to Chichén Itzá, which is one of the seven wonders of the world. It also has the swim with dolphins which is incredible. Virtually all tours pick you up at your hotel and drop you back there.
Other must-see articles from Los Cabos: